Empower business
Deliver self-service to safely and easily create services, subscribe partners, manage transfers

Secure business quality
Prevent errors with predictive monitoring, alerts and actions backed by machine learning
Available everywhere
Deploy on-premise, cloud, or hybrid with central governance. Managed by you or Axway.

Grow with confidence
Scale on-demand. Integrate easily with other services. Invite partners to collaborate.
Axway MFT key benefits
Axway Managed File Transfer provides everything you need to innovate and scale your secure data transfer workflows.
Speed
Decrease the time it takes to create and deploy file transfers by up to 90 percent. Business users can easily create file transfer services, subscribe partners, and manage file transfers safely without requiring IT assistance, reducing bottlenecks, and increasing business agility.
Security
Enjoy centralized control of the entire MFT ecosystem via a single administration console. Predictive monitoring, alerts, and actions backed by machine learning help you monitor file transfers so you can ensure you meet your service level agreements and avoid security-related incidents.
Simplicity
Create and publish pre-populated templates for various file transfer flows. Empower business users with easy-to-use self-service capabilities for creating new file transfers with customers and partners.
Automation
Take advantage of automated workflows to encrypt and transfer files according to your organization's requirements.
Compliance
Ensure compliance by protecting files, leveraging granular visibility and control of the entire MFT ecosystem, and delivering complete audit trails for data residency and access.
Integration
Integrate administrative, flow management, and governance capabilities into third-party custom applications or IT Service Management solutions using a comprehensive set of REST APIs.
Scalability
Centrally manage the entire MFT ecosystem regardless of where file transfers happen around the world. Control all aspects and gain a consistent point of view via a single administration console for deployment, configuration, and management. You can deploy Axway Managed File Transfer anywhere as a subscription service on-premises, in a private cloud, public cloud, hybrid cloud, or in the Axway Managed Cloud.
Faster access to critical business data
"Relationship and partnership were and still are essential factors in maintaining Axway as our strategic supplier."
Rodrigo Nardoni, CIO
Read The Case Study
Leading brands are using Axway MFT
Learn how companies worldwide are transforming their file transfer for business growth
600K partners securely supported
With external MFT collaboration made possible by Axway, the Internal Revenue Service recovers $8.7B in lost tax dollars globally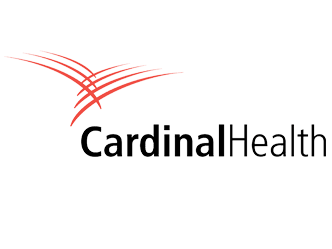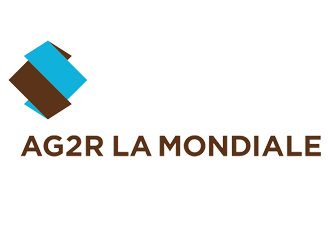 Compatibility and implementation
Axway Managed File Transfer offers out-of-the-box connectors and support for a wide range of operations protocols. Use containers and dev/ops to speed delivery and reduce outages. Headless operations and API-driven commands enable game changing innovation. Engage your customers and partners across any channel, any deployment model in a single solution. Axway shares the delivery accelerators, best practices, and expertise to accelerate your time to value.
Axway Consulting Services
Axway Managed Cloud Services
Amplify API MANAGEMENT PLATFORM
"When it comes to a service as foundational as MFT, it's vital to have a mature partner that understands your business inside and out. That's exactly what we've found in Axway, and we can't recommend MFT Managed Cloud highly enough."
— Director of Data Platforms, Large Financial Institution


Scale with confidence
Axway MFT supports the largest file transfer systems in the world and the widest variety of integration patterns
Experienced experts
We're here to help you achieve your desired outcomes – faster, smarter, better
Deploy your way
On-premises, in your cloud, or the Axway Managed Cloud, manage your file transfers easily and securely
Rapid deployment and update
Containerized deployments for zero downtime updates and upgrades, with centralized configuration and administration
Managed File Transfer: What is MFT and how does it work?
Managed File Transfer is a secure, reliable technology for sharing critical business data. MFT software is designed to meet the compliance and performance requirements necessary to send and receive high-value, high-volume files such as money transfers, sensitive data containing personal information, or proprietary business files. Because you can manage all your critical data transfers across the enterprise from a single pane of glass, MFT gives you complete visibility and control into where data goes. MFT is more reliable, secure, and easier to manage than protocols like FTP or HTTP, making it the preferred solution for data transfer.
Managed File Transfer software simplifies data and file transfers by providing a centralized, self-service solution for managing, securing, and monitoring the exchange of large volumes of data. These exchanges can be made by both internal and external applications or users on an automatic or ad hoc basis.
Once an application or user initiates a data transfer, the MFT solution will encrypt the data to ensure it stays secure in motion and at rest. It may also compress the data to improve delivery speed. Once the data is prepared for delivery, it's sent to the recipient using your chosen security protocols. The data transfer is completely managed and tracked through the MFT solution, making it simple to create audit trails that ensure regulatory compliance.
MFT software is useful for managing massive amounts of file transfers while ensuring data security. APIs make it simple to easily integrate file transfers into business applications for rapid innovation and delivery of new services. And because the entire MFT ecosystem can be centrally managed and controlled, you can easily monitor performance and correct issues before they impact your business or create missed SLAs.
Secure file transfers are at the core of every business. However, many file transfer protocols are inflexible, complicated, and provide limited ability to adapt to new digital business processes or partner data exchange use cases. In addition, they often require significant IT time and resources, restricting business agility. With a Managed File Transfer solution, you can meet the growing demand for secure management that can protect data exchange while ensuring you meet compliance requirements. The benefits of MFT include:
Improved security and governance with centralized control of the entire MFT ecosystem via a single administration console, ensuring service level agreements and PCI DSS compliance requirements are met
Self-service capabilities that empower business users to create file transfer services, subscribe partners, and manage file transfers
Centralized administration to reduce complexity and standardize all administration tasks for the entire MFT ecosystem.
Operational intelligence and predictive analytics to prevent errors and ensure business quality
Integration capabilities that ensure IT and business user capabilities are easily integrated programmatically into third-party or custom applications
Ability to handle all file transfer use cases regardless of initiator, recipient, protocol, format, or schema
Flexible deployment models including on-premises, private cloud, public cloud, and hybrid cloud
Unlimited scalability that allows your organization to meet its current and future data transfer needs
New ways of working require organizations to evolve and modernize to meet changing business needs. As business data transfer requirements become larger, more frequent, and increasingly complex, it has the potential to create friction between IT and business users in terms of managing resources, creating integrations, and maintaining operational visibility.
Managed File Transfer is a requirement for any business or organization that regularly sends or receives massive data volumes that require a high level of security. MFT provides a single, highly scalable solution to meet all the file transfer needs of your organization, allowing you to significantly reduce your operating costs, gain complete visibility into your data transfers, and improve your ability to integrate data transfers into your other business systems or services.
How to choose an MFT solution
Not all MFT file transfer solutions are created equal. Many legacy MFT solutions are complex and complicated, which can require a large team of MFT experts to install, run, and maintain. This can increase your file transfer costs while reducing business agility as you wait for the MFT software integration team to create new file transfer flows for partners or customers. Here's what to look for when choosing a modern MFT solution.
Self-service capabilities
Empower business users to create new services, subscribe partners, and manage file transfers without waiting for IT assistance.
Centralized administration
Reduce complexity by managing all administration tasks across the entire MFT ecosystem from a single pane of glass.
Operational intelligence
Ensure business quality and data transfer integrity through automated, predictive monitoring and alerts.
Unlimited scalability
Grow with confidence as you add new services and requirements.
Comprehensive integration capabilities
Leverage complete business-level REST APIs to integrate third-party or custom applications.
All file transfer use cases
Support the data transfer needs of application-to-application, business-to-business, ad-hoc, and system-to-human for all protocols, formats, and schemas.
Flexible deployment model
Choose the deployment model that fits your business, including on-premises, private cloud, public cloud, or hybrid cloud.
Contact