IBM zDay
18 October 2023
IBM zDay it is one day, free virtual conference, open to all uniting the IBM zSystems ecosystem and sharing best practices across our global, vibrant community.
Axway's Open Everything strategy is built on a thriving ecosystem of satisfied customers and an extensive network of global partners embracing the future of innovation
Axway has relied on availability of IBM z/OS since the beginning. We give the platform extended interoperability, monitoring capability, and the ability to process large volumes of accounting data for financial institutions.  

Adopting a hybrid cloud strategy is the driving force behind countless success stories across diverse industries – from ambitious startups to industry-leading enterprises and forward-thinking public sector organizations.
3 key Axway products: developed, maintained, and widely used on z/OS
Axway Transfer CFT
Axway Transfer CFT is more flexible, manageable, scalable, and secure than conventional, application-based file transfer approaches. It is the only internal managed file transfer solution available today that provides the robust capabilities usually found in external MFT solutions, enabling organizations to securely transfer and track files between disparate hardware and software platforms without application rewrites.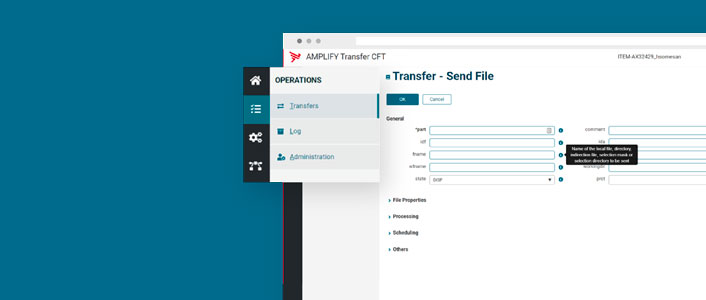 Axway Automator
Axway Automator brings dedicated customer production management capabilities to all customer production systems, enabling scheduling and orchestration of entire production processes – even those dependent on the results of other system processes or affected by time constraints, day-off planning, duration limits, and other factors. Production monitoring allows customers to anticipate potential production issues and react quickly to either pause operations until more information is made available, or to resubmit production jobs. Automator plays a critical role in the day-to-day operations and success of our customers.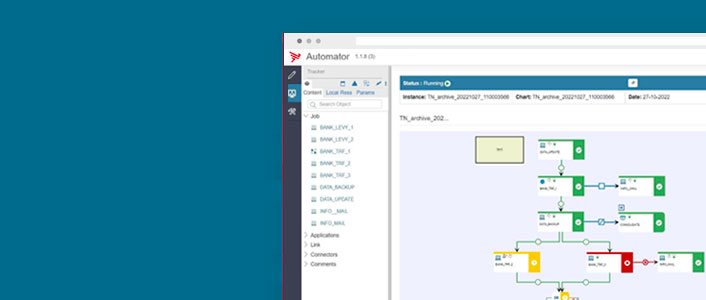 Axway Financial Accounting Hub
Axway Financial Accounting Hub is a solid platform for integrating all present and future finance IT components, and for guaranteeing the fluidity and accuracy of all data flows. AFAH is a comprehensive, secure, and proven platform for accelerating digital finance transformation. It manages, automates, and optimizes data transformation and integration processes that enforce accounting rules. It ensures data quality and information alignment via a single source of truth to support operational, financial, and business requirements.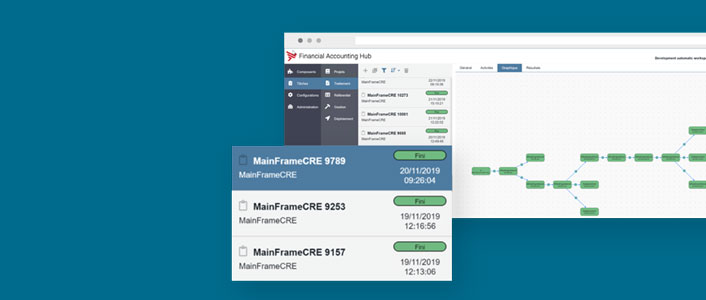 Top brands recognize a powerful collaboration when they see one 

For large companies using the power of the IBM z/OS platform for their most critical workloads, z/OS offers unparalleled security, unmatched scalability, and unwavering reliability for all core application needs.
Today, customers employing Axway products on the IBM z/OS platform are:
Growing their business faster by increasing their agility
Reducing their costs by focusing on operational excellence
Accelerating their digital transformation by leveraging their data
Securing their business by monitoring their IT systems and increasing their security
Accelerate your modernization journey
Axway customers can leverage z/OS for clear, solid results in their digital transformation journey by embracing mainframe application modernization to enhance agility, maximize investments, and accelerate innovation. Gaining in popularity, a hybrid cloud strategy offers an integrated operating model, flexible practices, and interoperability between cloud and IBM mainframes on-premises. This hybrid approach helps bridge talent gaps, enables rapid innovation with DevOps, facilitates seamless access to applications and data, and optimizes cost-efficiencies.
Axway and IBM are modernizing workload deployments globally – bringing applications closer to end users and boasting lightning-fast response times. Together, Axway and the IBM z/OS platform are helping common customers unlock a world of possibilities through modernization.
Discover the transformative capabilities of Axway and the IBM z/OS platform:
Bring secure and scalable digital integration solutions to life
Seamlessly navigate the complexities of compliance and effortlessly facilitate data sharing among multiple systems within healthcare, supply chain, government, finance, and other sectors
Embrace a hybrid cloud transformation that brings efficiency, reliability, and innovation together for exceptional results


Axway is always striving to help our customers get the most from the IBM platform by innovating new features and capabilities that will future-enable their business growth.
Contact