Governing the flow of data to enable digital business.
Digital Business is here – are you ready?
LEARN MORE
Over 11,000 companies rely on Axway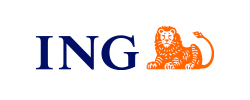 In the first Banking API Survey researched by API Days & sponsored by Axway; over 20 Global Banks and Fintechs Institutions were interviewed on how they are leveraging APIs in their Digital transformation.
Grow new digital services by empowering your operations teams to make faster, data-driven decisions
The digital era is spawning exciting new business models — and also an explosion of interactions and data flows that can swamp operations teams. Axway Analytics for Supply Chain, Axway Analytics for Payments and Axway Analytics for Suspicious Order Monitoring empower executives and their operations teams to make faster, data-driven decisions, so companies can quickly optimize service levels, the customer experience, and revenue growth for new digital services.
Learn More
Forget about reaction. It's all about chain proaction.
It's hard to improve operational performance and the customer experience when you're constantly reacting to unforeseen issues. In today's highly competitive and regulated environment, the traditional "fix-on-failure" approach to business operations just doesn't work anymore. If your supply chain organization wants to meet strategic goals, you have to become much more proactive by giving your operations teams the situational awareness and predictive insight they need to meet their objectives.
Read the White Paper