Join us for Connections North America – Axway's Annual Conference
October 19-22 – Scottsdale, Arizona
REGISTER TODAY
Over 11,000 companies rely on Axway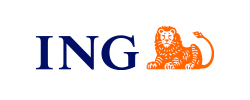 Axway invites you to our API Management technical workshop in Uxbridge. If you are looking to understand the vital role API's play as part of a mobile and cloud integration strategy, then this event is for you.
Whether you want to admit it or not you've most likely heard of the Kardashian/Jenner family. You may know the Kardashian name from the OJ Simpson trial back in 1995, or their recent fame from their reality television show on the E! network. It's getting harder and harder to not keep up with them (believe us, we've tried).
Read more
In the journey to becoming a digital business, organizations today are making massive investments in social, mobile, cloud, big data and IoT technologies to improve the customer experience, create new revenue streams and increase operational efficiency. What these digital business investments require are the delivery of APIs that go beyond the firewall and also expose sensitive data to threats from hackers.
Read more