Join us for Connections North America – Axway's Annual Conference
October 19-22 – Scottsdale, Arizona
REGISTER TODAY
Over 11,000 companies rely on Axway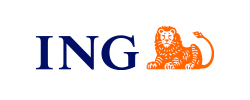 Thursday, Oct 8 - 10 am CET / 4 pm SFT & CST: Join Forrester Research and Axway as they discuss the nature of digital business and lay out the key steps that must be taken to build digital operations on a foundation of APIs and microservices.
Now more than ever it's important to learn best practices from the experts.
In an increasingly digitally driven economy, the need for innovation and optimal business performance has never been greater. Axway Connections features over 2 dozen sessions - including 2 full days of pre-conference workshops in our expanded jumpstart sessions. In addition, attendees get access to unlimited networking opportunities with industry experts that can help drive their businesses and your careers forward.
Read more
Rapidly growing demand for exposing and consuming APIs, which enables organizations to create new business models and connect with partners and customers, has tipped the industry towards adopting lightweight RESTful APIs. Unfortunately, many organizations tend to underestimate the potential security challenges of opening up their APIs without a security strategy or infrastructure in place.
Read the Report