One Solution for Many Projects: An Agnostic Approach
Compliance
Easily deploy and enforce accounting standards and regulations. Track everything and respond to internal or regulatory audits without delay.
Consolidation
Quickly integrate financial information systems to pilot a new business entity faster. Manage and report across multiple legal entities and automate processes inside and outside the company.
Cloud migration and ERP rationalization
Decrease costs, risks, delays and increase data quality when converging existing systems to an up-to-date Financial Management System or a new core model.
Finance transformation
Increase automation and efficiency, leverage sourced financial data, and build trust.
Integrate functionalities of new components cloud-based or on premise using real-time events and APIs.
AFAH core functions
Enables control of financial data by the Financial Department
Ensures quality, traceability, and justification of data processing
Simplifies connectivity with different data producers and consumers
Transforms data based on accounting rules
Provides audit and data recycling tools
Offers services for configuring and supervising financial and accounting data flows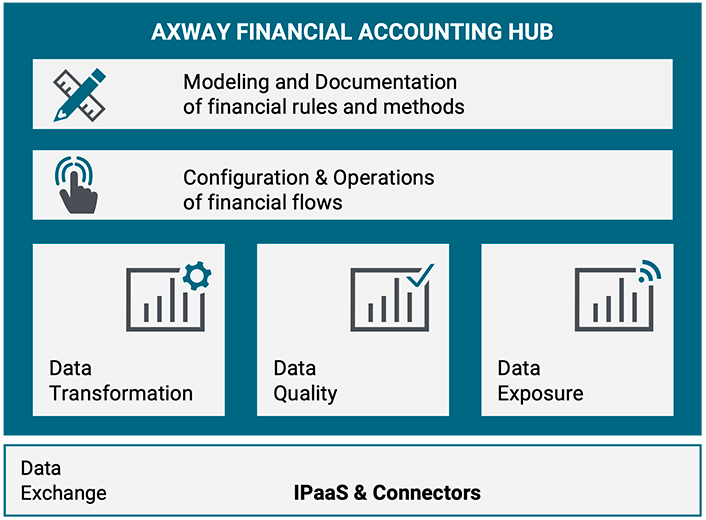 Companies using Financial Accounting Hub
AFAH ecosystem