Axway B2Bi key benefits
Everything it takes to improve business application reliability and capture new opportunities.
Speed
Reduce manual involvement and improve response times by implementing DevOps-friendly configuration, operational APIs, and low-code/no-code integrations. Cut onboarding time to minutes.
Security
Leverage strong security protocols, data integrity checking, and guaranteed delivery across a wide range of internet-based B2B messaging protocols, including EDIINT AS1, AS2, AS3, and AS4, RosettaNet RNIF, OFTP, and ebXML ebMS.
Simplicity
Our experience and expertise take all the complications out of integrating your systems. We can manage your environment for you so you can focus on more strategic initiatives. Avoid missed-SLA penalties with a support architecture that reduces downtime to near zero. Support new integration patterns by combining APIs, cloud, and on-premises services into a single solution.
Control
Gain total visibility and control of your B2B transactions and processes and enhance business application reliability. B2Bi helps your organization be more proactive to new opportunities while improving your SLAs.
Seamless data sharing in the cloud
"We needed to size our infrastructure to meet the growing demand on the platform. The elasticity of the cloud and the flexibility of Axway B2B Integration were the perfect combination to help us to meet our business requirements in a timely manner."
– Rick Rubin, CEO and President, OneHealthPort
Read The Case Study
Companies are turning to Axway B2B Integration
Leading brands in all kinds of industries are adopting new approaches to B2B integration to stay competitive and grow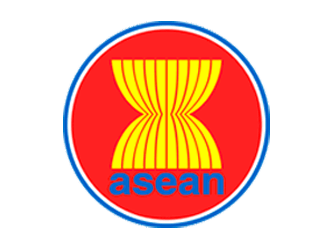 ASEAN achieved a high level of security and end-to-end visibility of B2B transactions, meeting stringent requirements around data governance and information security, and cutting cargo release time in half
B2BI Cloud Compatibility and Implementation
Axway API-driven B2B/EDI integration lets you engage your customers and partners across digital channels. You can support new B2B cloud integration patterns in an ecosystem that combines APIs and cloud services into a single solution. Axway consultants have a rich set of delivery accelerators, best practices, and the expertise needed to advance your business goals with B2B cloud solutions.
Amplify Application Integration
Amplify Business Partner Engagement
"From the beginning, Axway has advised us professionally and technically on an equal footing. With the new Axway B2B solution and a private cloud, we can realize our increasing number of customer requests reliably and within a reasonable timeframe."
— Popplemann
API-driven EDI
Engage customers and partners across digital channels and support new integration patterns with an ecosystem that combines APIs and cloud services into a single solution
Experienced experts
Our full range of professional consultancy services look at solution delivery as a journey with our customers and with a defined approach that permits a tailored experience
You are in control with B2B Cloud
Axway B2B Integration software is the same whether you manage it or we do. You choose the level of delegation that works for you, and if it needs change, you can bring all operations back in-house.
B2B integration.
What it is and why it's important.
Traditional, manual-based data exchange processes are often too complex, inefficient, and error-prone to use and manage. In addition, they don't offer the real-time capabilities that businesses need to do business at the speed of digital.
That's where Business to Business integration comes in. Also known as B2B integration, it automates communication and processes between your business and customers, suppliers, financial institutions, and regulatory databases. This approach to secure data sharing works by collecting information from your applications, standardizing it to the needs of each partner, and then sending the documents to the right organization as required.
The platform gathers information from source applications, translates the data into standardized formats, then sends the documents to the business partner using the appropriate transport protocol. B2B integration software is available for on-site use, or integration services can be obtained through hosted cloud services.
Automating these processes, you ensure your trade partners can easily and securely exchange the critical business data you need to work in a digital world.  You can operate more efficiently with your customers, suppliers, and business partners
The two terms are often used interchangeably to describe the method for connecting partner databases and applications. Electronic data interchange (EDI) is an established technology that is often found in supply chain processes like order-to-cash and procure-to-pay. However, it's only capable of asynchronous interactions and is confined to standardized protocols.
In EDI, computer-to-computer communication replaces postal mail, fax, and email. Despite being an electronic tool, email still relies on human intervention to exchange documents. That human interaction often slows down document processing and adds the risk of human error. EDI documents, however, are routed directly to the appropriate software application on the receiver's computer (for example, the Order Management System), and processing is initiated immediately.
A modern solution uses APIs to permit real-time access and sharing of data directly into business applications. As a result, this makes B2B integration ideal for use cases like e-commerce, real-time payments, social, and customer experience.
It's not a matter of picking one or the other; both have a place in your data exchange stack. The key is to use a centralized integration solution to connect securely while reducing operational risk and costs.
A B2B integration cloud solution creates a single source of truth and control for all data connections between your organization and the systems of your customers, suppliers, banks, and other business partners.
It allows your company to integrate B2B and EDI processes between partner communities in one place. In addition, it provides a flexible platform that runs on-premises or through hybrid clouds, secures your B2B data and network, and supports certified containers.
Because each organization has its own methods, B2B processes, applications, and data sources, an automated approach is critical to collecting and exchanging files so that everyone can understand and use them.
B2B integration helps you stay ahead of the competition and drive business growth by making it simple to manage all your B2B transactions using a single solution. It can help you:
Empower partners by making it simple to onboard, manage, and provision endpoints
Improve communication across your entire partner ecosystem, regardless of their specific B2B messaging protocols
Simplify EDI through flexible, drag-and-drop visual data mapping and orchestration
Improve visibility into KPIs and SLAs for actionable insights for both business and IT users
The main point of B2B integration is to automate supply chain workflows to improve ordering, purchase order processing, business document exchange, and other business processes. Therefore, the technology is integral to organizations with many different connections to customers, suppliers, and financial institutions that exchange data in large volume and in real time.
Many organizations find that by outsourcing their B2B capabilities to a B2B Managed Services company, they can maximize their B2B integration solutions investment. Industries that commonly leverage this approach include manufacturing, e-commerce, retail, logistics, and finance.
Contact