Scale, innovate, and capture new business opportunities – securely
Axway B2B Integration Platform allows you to engage with partners securely, streamline EDI and API flows, and leverage value-added services such as e-Invoicing, PEPPOL, API management, and API-driven VAN. Powered either by Axway B2Bi (as B2B Software), or Axway Cloud B2B.
Security and control
Leverage stringent security protocols, data integrity checking, and guaranteed SLA delivery with end-to-end supply chain visibility and control
Speed and simplicity
Take the complications out of B2B system integration, while reducing time-consuming manual effort and cutting onboarding time to just minutes
Flexibility and compliance
Adopt a modern, API-driven approach to B2B integration that provides the operational resiliency needed to adapt to new demands and regulatory standards
Axway B2B Integration capabilities
Optimize your business performance whether you manage your B2B integrations yourself, or let Axway manage your operations for you. Schedule a free strategy session to see how.
Email
Companies succeeding with Axway B2B Integration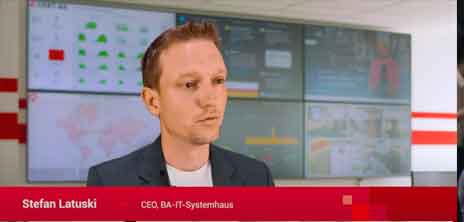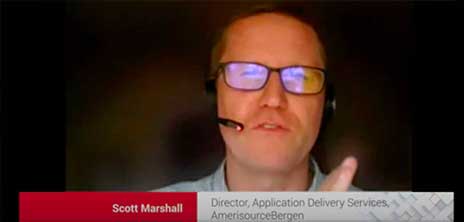 AmerisourceBergen
Pharma giant uses B2Bi to rapidly identify and solve EDI issues and meet demanding SLAs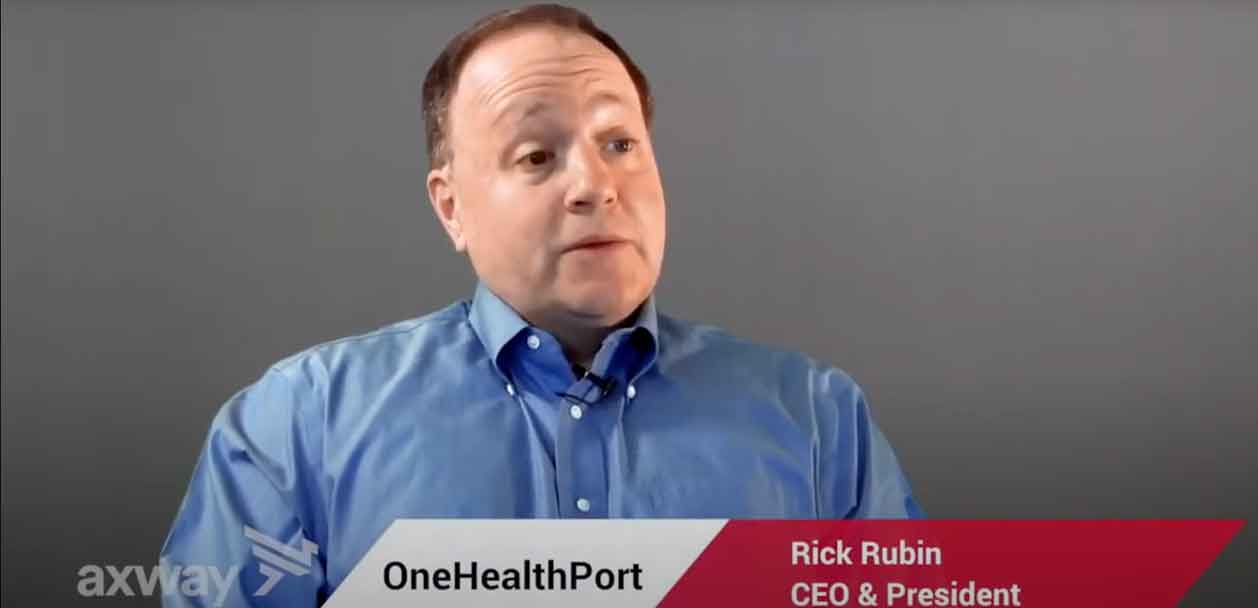 OneHealthPort
Healthcare IT provider helps improve patient experience with secure data-sharing in the cloud
Reduced cargo release time by 50% and got 900,000 certifications of origin exchanged electronically.
Pöppelmann has 250 partners across 90 countries sharing data and 15,000 messages sent per month
Increased their annual EDI volumes by 10%. Implemented 24/7 availability across timezones, reducing business risk
Schedule a free B2B Integration strategy session
Email
Axway Managed Cloud Services for B2B
Simple
Take the complexity out of moving your B2B to the cloud by letting Axway handle it for you
Relieve the burden on IT teams so they can focus on more pressing and fruitful tasks
Scalability
Adjust and optimize your B2B operations as needed with out hassle and in real time
Scale B2B operations up or down easily based on evolving business needs and goals
Less risk
Outsource all or part of your B2B operations easily and with total security
Stay in control with the option to bring back your operations in house with no disruption
Reliable
Avoid missed SLAs with a support architecture that cuts downtime to zero
Keep up to date on software to further enhance security and reporting
Faster results
Gain the flexibility to modify your managed cloud environment to achieve results quicker
Ensure high availability using AWS, Azure, private cloud, or multi-tenant
Confidence
Rest easy knowing your B2B operations are in expert hands with your goals in mind
Meet ITIL, SOC, ISO900, ISO27001, GDPR, HIPPA, and 95/42/EC security standards
B2B integration.
What it is and why it's important.
Traditional, manual-based data exchange processes are often too complex, inefficient, and error-prone to use and manage. In addition, they don't offer the real-time capabilities that businesses need to do business at the speed of digital.
That's where Business to Business integration comes in. Also known as B2B, it automates communication and processes between your business and customers, suppliers, financial institutions, and regulatory databases. This approach to secure data sharing works by collecting information from your applications, standardizing it to the needs of each partner, and then sending the documents to the right organization as required.
By automating these processes, you ensure your trade partners can easily and securely exchange the critical business data you need to work in a digital world.
The two terms are often used interchangeably to describe the method for connecting partner databases and applications. Electronic data interchange (EDI) is an established technology that is often found in supply chain processes like order-to-cash and procure-to-pay. However, it's only capable of asynchronous interactions and is confined to standardized protocols.
A modern solution uses APIs to permit real-time access and sharing of data directly into business applications. As a result, this makes B2B ideal for use cases like e-commerce, real-time payments, social, and customer experience.
It's not a matter of picking one or the other; both have a place in your data exchange stack. The key is to use a centralized integration solution to connect securely while reducing operational risk and costs.
A B2B solution creates a single source of truth and control for all data connections between your organization and the systems of your customers, suppliers, banks, and other business partners. Because every organization has its own methods, B2B processes, applications, and data sources, a modern approach is critical to automate the collection and exchange of files in a way that makes it easy for everyone to access and understand.
B2B helps you stay ahead of the competition and drive business growth by making it simple to manage all your B2B transactions using a single solution. It can help you:
Empower partners by making it simple to onboard, manage, and provision endpoints
Improve communication across your entire partner ecosystem, regardless of their specific B2B messaging protocols
Simplify EDI through flexible, drag-and-drop visual data mapping and orchestration
Improve visibility into KPIs and SLAs for actionable insights for both business and IT users
The main point of B2B is to automate supply chain workflows to improve ordering, purchase order processing, business document exchange, and other business processes. Therefore, the technology is integral to organizations with many different connections to customers, suppliers, and financial institutions that exchange data in large volume and in real time. Industries that commonly leverage this approach include manufacturing, e-commerce, retail, logistics, and finance.
Axway B2B Integration resources