Axway's MFT Gateway: SecureTransport
Serve multiple lines of business with an enhanced managed high speed file transfer (MFT) gateway.
Axway SecureTransport is a multi-protocol MFT gateway for securing, managing, and tracking file flows among people and applications inside your enterprise, and beyond your firewall to your user communities, the cloud and mobile devices. It is designed to handle everything — from high-volume automated high speed secure file transfers between systems, sites, lines of business and external partners, to user-driven communications and mobile, folder- and portal-based file sharing.
An intuitive graphical user interface provides visibility into all high speed secure file transfer activities, with hierarchical package tracking. And advanced, multi-step routing with end-to-end monitoring, reporting, alerting and KPI/SLA management ensure you'll never miss another deadline because of a lost or corrupted file.
Axway SecureTransport Key Capabilities
Be ready for anything, from high-growth ad hoc file sharing to accelerating secure file transfer in the cloud
Axway SecureTransport provides the flexibility you need to support virtually any MFT use case the business can think of. With Axway's MFT gateway you can enable high-growth ad-hoc file sharing by providing flexibility and autonomy for end users while maintaining corporate controls. You can use full REST APIs to weave MFT capabilities into innovative applications and emerging use cases driven by digital business initiatives. And you can use built-in file-transfer acceleration to move big data across geographies, networks, and cloud-based apps and services, and advanced, multi-step routing to link file transfers with related business processes
Managed file transfer involves more than moving files from point A to point B. Axway SecureTransport enables you to customize and manage pre-processing, routing and post-processing steps with a single product, so you can quickly and reliably link file transfers with a wide variety of related business processes.
End-to-end, step-by-step file tracking, monitoring and auditing — from initiation and transformation to delivery and notification — means there's no more guessing what's happening under the radar. Every data flow has its own discrete runtime context, and you can restart any step in a file-transfer sequence.
Customizable and lightweight routing also reduces development time for new uses cases, such as providing Axway SecureTransport as an ad hoc or automated managed file transfer service in the cloud.
Delegate administration and provide autonomy for lines of business
Empower lines of business and distribute the administrative burden while maintaining corporate governance across diverse file flows
Consolidate file-transfer requirements from multiple business units, divisions or projects on one infrastructure
Enforce the appropriate security levels to protect each division
Use clustering and file-transfer acceleration for ultra-high-end scalability, redundancy and performance
Utilize Axway's MFT gateway to ensure business continuity, support shared services to ensure business continuity, support shared services, and accommodate extremely high volumes and peak loads.
Standard Clustering enables active/active and active/passive deployments, providing efficiency and a low total cost of ownership for organizations that need both redundancy and scalability.
Large Enterprise Clustering goes beyond standard clustering, enabling organizations to leverage an external database to scale up to 20 nodes and virtually unlimited concurrent connections.
File Transfer Acceleration enables high-volume transfer over high-speed networks to ensure data is delivered on time and within the SLAs established by your business.
Manage, track and secure B2B file flows
Extend security, visibility and control beyond your enterprise firewall to include all parties involved in your interactions, including partners, suppliers, customers, financial institutions, and regulatory bodies regardless of the protocol used.
Manage file flows across back-end applications
Use SecureTransport as an internal MFT gateway and leverage Axway Transfer CFT and Central Governance to manage file flows to and from your back-end systems with end-to-end control.
Offer self-service, portal-based secure file transfer
Integrate SecureTransport with existing portals and provide audit and security features for file uploads and downloads.
Apply enterprise-level security and control to human-centric file sharing
Axway SecureTransport provides enterprise-class file flow management — including centralized governance, visibility and corporate policy enforcement— between people, teams and across mobile devices.
With one complete MFT solution for governing all enterprise MFT patterns, including EFS (Enterprise File Sharing), you can eliminate the use of risky file-sharing services and enable secure BYOD (Bring Your Own Device) initiatives.
SecureTransport is an MFT gateway that enables secure and auditable file transfer via shared folders, Lotus Notes or Outlook (plug-ins included), a web-based interface (included), and mobile apps for Android and iOS, so you can apply enterprise security policies to human-centric file sharing without the need for IT support or requiring people to change the way they work.
SecureTransport supports virtually all interaction patterns, including human to known human, human to anonymous, human to enrolled human, and known human to system.
Ensure security and compliance
SecureTransport provides end-to-end controls and audit trails for data traveling inside and outside your enterprise firewall — no matter what applications, systems, or platforms you or your trading partners have in place.
Automatic enforcement of security policy across all file movement activities ensures that data is secured in transit, in the DMZ (with Axway Edge), and at rest on the server, regardless of the underlying transport network.
Strong audit trails, security, reliability and visibility features protect against legal liability and facilitate compliance with industry and government mandates such as HIPAA, SOX, PCI, and GLBA.
Integrate with data-loss prevention and anti-virus engines
An ICAP connector enables out-of-the-box integration with DLP and anti-virus engines, providing added protection for incoming and outgoing file flows. Using the ICAP connector, you can configure SecureTransport to:
Scan incoming traffic using an external anti-virus engine

Scan ad hoc content delivery (including mailbox and shared folders)using an external DLP engine
Replace FTP and homegrown solutions with a single MFT gateway
Intuitive administration and configuration capabilities — including delegated administration and pre-defined, configurable workflows — make SecureTransport a secure, easy-to-implement, easy-to-use alternative to high-maintenance proprietary file transfer software, standard MFT gateways, and costly VANs and VPNs.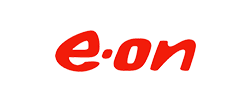 Supporting Resources
Mariano Rosa from D&B talks about the benefits of an MFT Shared Service based on Axway SecureTransport, including the significant cost savings, rapid on-boarding and audit and security control.

Inbox or mailbox, Swiss Post now delivers

Jeff Yusiewicz from Railinc discusses the company's MFT system that delivers trust and reliability to customers, as well compliance with security and auditing standards.
Better together: AMPLIFY™ SecureTransport plus AMPLIFY Syncplicity open the door to more innovative solution ideas

Why failing to invest properly and promptly in IT modernization is already costing you

Benefit with new innovative revenue streams and a competitive advantage