Integrate across deployments, architectures, and more
Keep up with fast-paced demands and deliver new integrations in an efficient, scalable, powerful, and secure way
Rapidly integrate across modern cloud applications, legacy on-premises systems, or a hybrid
Easily connect systems with different integration patterns, including B2Bi, MFT, and EDI
Securely set up connectors between endpoints to safely expose the data you need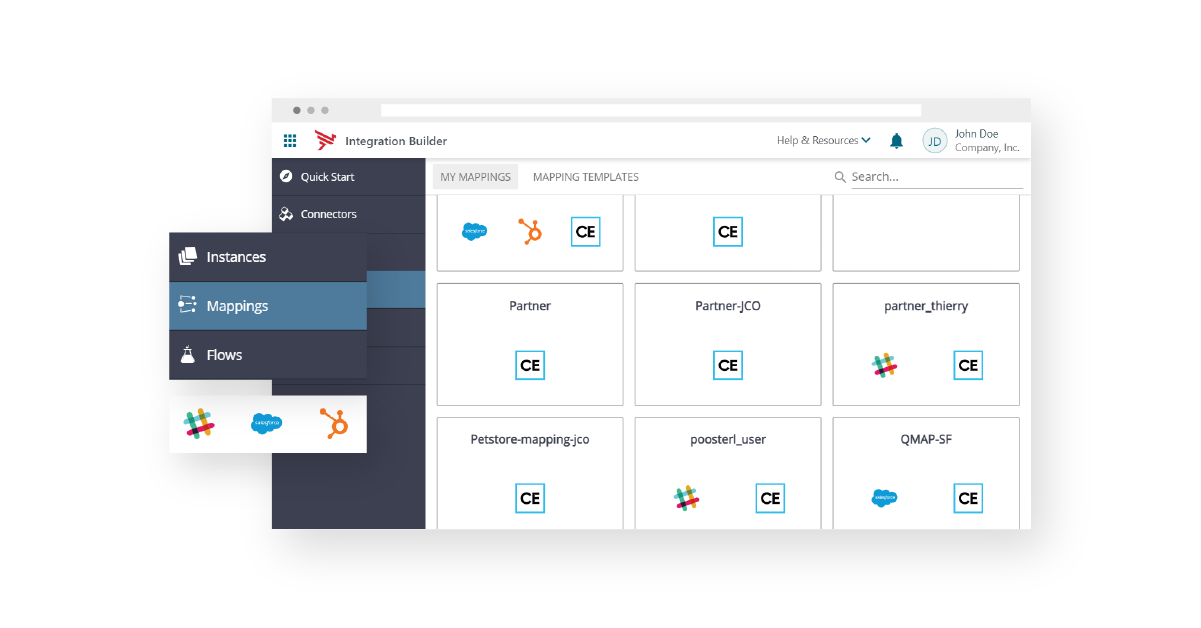 Automate and synchronize in real time
Reduce IT overhead by building trigger-based workflow templates that automate multi-step processes across multiple systems
Create and reuse event-based workflows, independent of the endpoints used
Automate and synchronize processes across systems such as CRMs, ticketing, and marketing
Design integration rules and triggers across multiple applications in real time, reducing data silos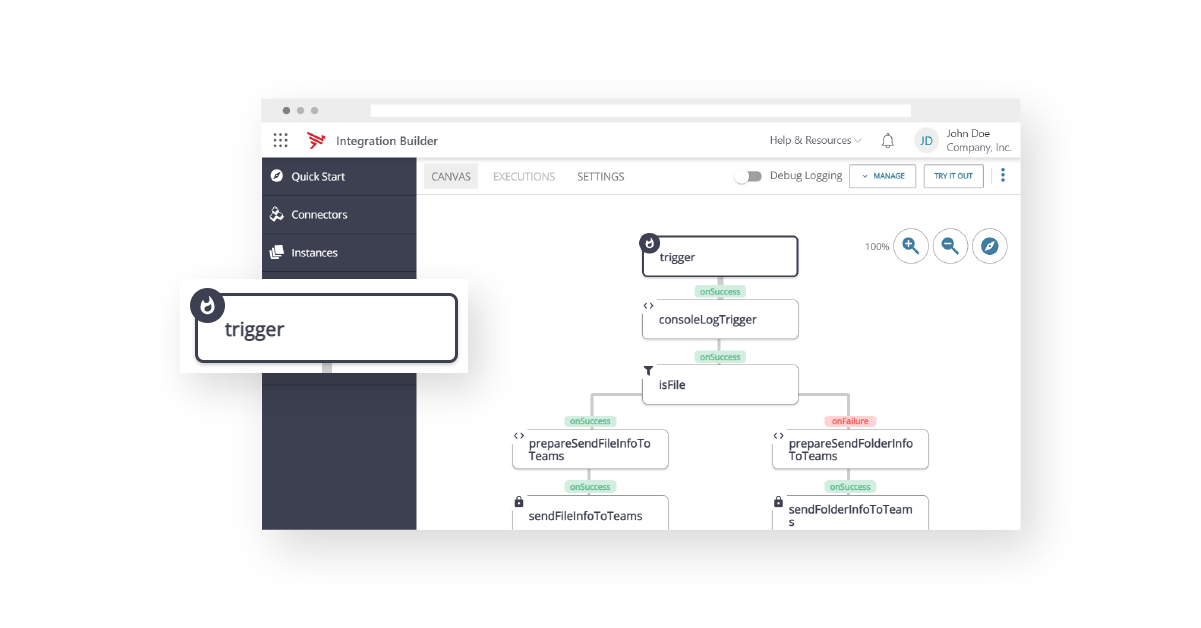 Hundreds of prebuilt connectors at your fingertips
200+ prebuilt cloud connectors across 17 different service categories and powerful integration capabilities enable you to:
Accelerate integration projects by easily authenticating and orchestrating the most popular cloud applications on the market
Create your own connectors to a normalized specification using a step-by-step builder, so even custom integrations are standardized and reused
Try Integration Builder today, free
Integration Builder is delivered as a SaaS as part of the Amplify API Management Platform. No software installation or deployment required. And it automatically adjusts to your capacity needs. Activate your account and get started now.
Connectors
Accelerate API integration by choosing from a growing catalog of hundreds of prebuilt connectors to popular cloud applications, or easily building and configuring your own in minutes
Mappings
Normalize your data fields across multiple elements and perform one-to-many transformations with mappings to simplify and standardize the way your applications communicate
Flows
Build and reuse logic flows for your integrations based on specified events and automate your processes using Integration Builder's low-code/no-code visual editor
Learn more about building integrations