IT Ops Specialists

Adelius belongs to the group "La Home Sweet company", is specialized in IT production, production transformation and tools production integration. They offer employees and customers a state-of-the-art solution to meet IT infrastructure challenges. Since 2011, Adelius has been modernizing around IT services provision while maintaining its initial strategy: expertise & Flexibility.
Axway and Adelius have been partners since 2014 and deliver together AMPLIFY MFT, leveraging APIs to enable real-time engagement and on-demand consumption of services. Adelius intervenes as a value-added resell partner, but the company also helps our customers to implement AMPLIFY MFT Projects. The strength in our partnership goes beyond ADELIUS as a reseller. They have developed their own competency center: from solution implementation to migration, they manage the whole project lifecycle. This competency center includes the Axway School as well, which aims to deliver the best training and guidance to leverage salesforce skills.
Partner level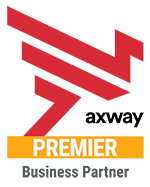 Products
Modernize Your MFT and Empower Your Business
Introduction to Digital MFT
Transition Portal
Digital business is a game-changer. And MFT can still be the MVP.
Related Assets
Adelius brings a strong partnership to Axway
Webinar
Modernisez et sécurisez vos échanges de données avec AMPLIFY™ MFT
For more information about Axway AMPLIFY MFT on Adelius