Reasons to Attend Axway Summit 2021
Virtual flexibility. Actual value.
Building on the value and energy of Axway's acclaimed annual technology conference, Axway Summit 2021 promises to deliver all the inspiring insights, actionable strategies, and innovative thinking to help your enterprise level up. Enjoy a flexible virtual experience that lets you choose the topical content and expert presenters most important to you.
Business and IT leaders: Level up
Axway Summit 2021 offers solution and technical tracks designed to help both business and IT leaders navigate the shifting terrain of technology and customer expectations. Whether you're an Axway customer, partner, or a determined solution seeker, this event will inspire and fuel your future.
What to expect from this 2-day event
Experience a perfect blend of solution and technical tracks covering the hottest topics around the globe.
Agenda | May 5, 2021
10:00 am - 12:55 pm (CET)
Welcome to Axway Summit 2021
10:00 - 10:05
A warm greeting from Alfred as he sets the tone and lays out the transformative potential for this long-awaited 2-day event packed with instruction, insight, and inspiration.
Featured Speaker: Alfred Saad, SVP EMEA, Axway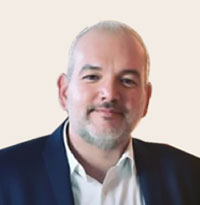 Level up to the future with the experience of the past
10:05 - 10:35
As Axway celebrates its 20th anniversary, Patrick will discuss how our enduring infrastructure and continued investment enables your customers to level up to a whole new realm of digital possibilities.
Featured Speaker: Patrick Donovan, CEO, Axway
Guest Speaker: Rodrigo Nardoni, CIO, B3
Replatforming the enterprise to be future-ready
10:35 - 11:05
To level up and be future ready, enterprises need to prepare their systems, data, and processes. That means transforming tangled, siloed systems into a set of future-ready platforms. Join Peter Weill, Chairman of the prestigious MIT Center for Information Systems and Research (CISR), as he shares his strategic research on four approaches to enterprise replatforming.
Featured Speaker: Peter Weill, Chairman, MIT Center for Information Systems Research
A roadmap to success
11:20 - 12:05
Companies across industries rely on Axway solutions to take them to the next level. Join Rahim as he lays out a roadmap to success with Axway and shares some compelling stories of companies that have followed it to transform their approach to innovation, security, and sustained growth.
Featured Speaker: Rahim Bhatia, EVP Product Management, Axway
Transformers or disruptors: Women in Tech
12:05 - 12:55
Learn from women business and IT leaders from around the globe on how they've led the enterprises under their watch to exponential growth and greater relevance in a digitally disruptive world.
Moderator: Ann Lloyd, VP Customer Success & Experience, Axway
Panelists:
Chhavi Bhargava, Data Exchange Service Manager, Ford Motor Co.
Fernanda Toscano, IT Senior Executive, HDI Insurance
Susanne Schütz, Senior Vice President Customer & Business Intelligence, DB Schenker
Agenda | May 6, 2021
10:00 am - 15:00 pm (CET)
SOLUTION TRACKS
Scaling the speed and size of your APIs programs in the face of multi-everything
10:00 - 10:45
Manoj Kona, Middleware Director, NOV Inc. 
Jana Frejova, Axway Senior Product Marketing Manager
Jaime Ryan, Axway VP Product Line
New levels of digital maturity bring the complexity of multi: multi-cloud, multi-gateway, and multi-vendors. This session:
Examines market research on how your peers are confronting common challenges
Explores how enterprises have adjusted successfully to multi-everything complexity
Offers a path to success that starts with an open API management platform
Securely open your B2B ecosystem while maximizing resiliency
10:00 - 10:45
Scott Marshall, Director Application Delivery Services, AmerisourceBergen 
Scott Lewis, Axway VP Product Marketing
JB Bentz, Axway Director Product Management, B2B Solutions
Disruption leads to growing complexity in B2B networks and cloud connectivity, and basic EDI is no longer enough. Incorporating APIs into B2B is key to success. This session covers:
How your peers are opening their B2B ecosystems to maximize resiliency and business success
How Axway's API-enabled capabilities, resiliency features, and product enhancements drives business growth and competitiveness
MFT for everyone, everywhere
10:45 - 11:30
Jim Martone, VP Engineering, Dun & Bradstreet
Jim Sullivan, Axway Product Marketing Director – MFT
Kathryn Smith, Axway VP Product Management – MFT
To capture new business opportunities safely and easily, companies need to give business users the ability to create services, subscribe partners, and manage file transfers on their own in a scalable, intelligent environment. This session offers insight into:
How your peers are adjusting to changing business needs and plans for growth
How Axway Managed File Transfer self-service and predictive analytics enable secure internal and external file transfer
What Amplify can do for the API producer
13:00 - 14:00
Dave Mckenna, Axway SVP Engineering Management
Consuming API services is the most important part of any API lifecycle. This session shows how API producers can leverage the Amplify API Management Platform to drive consumption. You'll learn about:
The provider experience and support for non-Axway gateways and repositories such as Github/bitbucket
The API observer
The Amplify Catalog experience, including subscription management, popularity metrics and REST APIs
Creating the API-enabled B2B ecosystem
13:00 - 14:00
Christian Hartmann, Axway Senior Product Management Director, B2Bi
Madalina Popescu, Axway Principal Product Owner, B2Bi
This session shows how to create a modern, robust API-enabled B2B environment by:
Using Axway B2Bi's JSON Business Documents capability to extend your ecosystem to those who require API document exchange
Reducing human intervention and speeding request responsiveness with a DevOps-friendly set of configuration and operation APIs
Catalogs for business – the API consumer view
14:00 - 15:00
Bas van den Berg, Axway VP Product Line
Handling the API management challenges of multiple clouds, vendors and patterns starts by looking at the Amplify Catalog from the customer experience perspective. This session covers:
Discovery and subscription: gain a single place for assets, centralize subscription management, connect to external systems through events
Faster integration via low-code tools: use catalog assets in your iPaaS connections and explore hybrid integration scenarios
Full visibility and business value: capture actionable insights through a single pane of glass
Empowering business with self-service and operational intelligence
14:00 - 15:00
Craig Olson, Axway Product Line Director – MFT
Pierre Mislin, Axway Product Line Director – MFT
Build a modern MFT environment using self-service and ensure business quality. This session shows how to:
Produce and share templates that let business users quickly create file services using a simple, jargon-free interface
Boost operational efficiency with predictive monitoring, alerts, and preventative actions backed by machine learning
Register for Axway Summit 2021 and get ready to level up.
Don't miss your chance to acquire the technologies, insights, and skills to lift your enterprise to the next stage. Join us for the EMEA event May 5-6, 2021!