Organizations need more than file sharing and syncing (EFSS) to achieve business goals. They need powerful ways to manage collaboration, policies, and storage. This white paper offers guidelines on selecting a Content Collaboration Platform (CCP) that drives business operations and enables you to:
Provide a user experience that encourages collaboration
Outsmart ransomware by replicating files for easy recovery
Support role-based security policies to comply with GDPR To download the white paper, complete this brief form.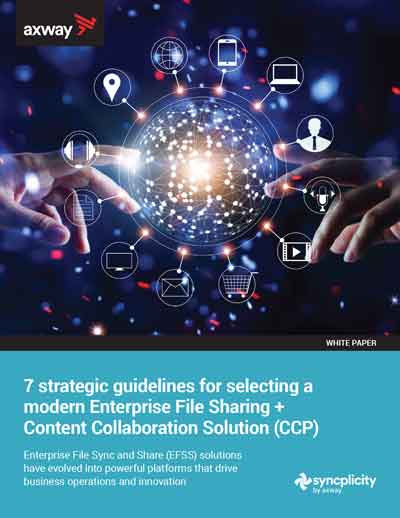 Axway respects your privacy. Your personal data will not be shared with or sold to a third party (unless to Axway legal entities where you can find the list at "Contact us"). Please note that you can withdraw your consent at any time by clicking here.