The world is undergoing a series of economic, societal and environmental changes that will require companies to be more innovative and more agile than ever before. Technology can be an enabler for much of this organizational reinvention, with one caveat: the way technology works within the organization also needs to change. Application programming interfaces (APIs) are the key enabler for this revolution – they are the glue that ties data together. Rather than the buzzword of the day, APIs are an integral part of an entirely new way of approaching business problems and potential technology solutions.
Download this whitepaper to learn:
How APIs are valuable for modern IT and the business
10 easy-to-implement best practices for adopting an API first program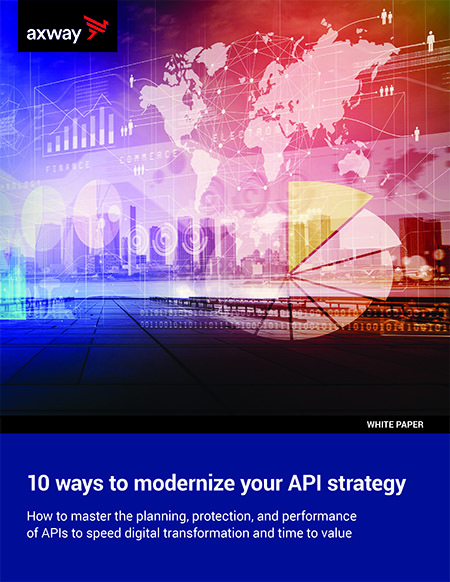 By registering, you confirm that you agree to the processing of your personal data by Axway as described in our privacy notice. Axway will process your personal information for carefully considered and specific purposes that are in our interests and enable us to enhance the services we provide, but which we believe also for your benefit. You acknowledge that we may transfer your profile information to Axway legal entities and our service providers for administrative purposes only. Please note that if you no longer wish to receive these emails you may update your email preferences at any time.