Governing the flow of data to enable digital business.
Digital Business is here – are you ready?
LEARN MORE
Over 11,000 companies rely on Axway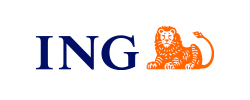 Wednesday, 26 August, 9 am Central European / 3 pm Singapore + Chinese Standard Time
Forbes covered a report from Evans Data Corporation on the Internet of Things; ZDNet highlighted a study by Seagate Technology, pointing out that the IoT will generate more than 20 trillion gigabytes of data by 2025; Forbes explored nine new predictions and assessments on the IoT; IT Business Edge published a piece on five ways businesses can address data management issues.
Read more
Vance McCarthy of Integration Developer News published an interview with Axway's Shawn Ryan on New-Gen MFT; Axway announced the release of Axway IT Ops Vision; ZDNet discussed how Amazon Web Services' API Gateway could simplify the API Economy; Axway's Mark O'Neill published a blog post on the same topic and looked at the pros and cons of the solution; HealthData Management talked about security priorities for the nation's 'most wired' hospitals; eWEEK reported on Ovum's research on the expansion of information management software by 2019 at a compound annual growth rate of 11 percent; S
Read more