Governing the flow of data to enable digital business.
Digital Business is here – are you ready?
LEARN MORE
Over 11,000 companies rely on Axway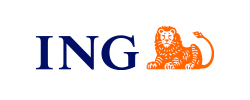 This webinar, designed for the dispenser audience ― including pharmacy, hospitals, healthcare providers and others who dispense prescription pharmaceuticals ― will provide an overview of the Drug Supply Chain Security Act (DSCSA), which paved the way for a single, federal framework to trace prescription medications through the supply chain.
The webinar will highlight:
New requirements and implementation timelines for dispensers;
What to expect in the coming year;
How to better assess what you need to know; and,
How to prepare internally and in partnership with your supply chain trading partners.
Speakers: Anita T. Ducca, Senior Vice President, Regulatory Affairs, HDMA
Tish E. Pahl, Esq., Principal, Olsson Frank Weeda Terman Matz PC
Brian Waldman, Esq., MBA, Arent Fox LLP
Now more than ever it's important to learn best practices from the experts. In an increasingly digitally driven economy, the need for innovation and optimal business performance has never been greater. Axway Connections features industry experts highlighting emerging market trends that may soon impact your organization and your industry. Don't miss this opportunity to learn how fully governing the flow of data can drive tremendous impact for your business.
Learn more
What does it take to be a "Leader" and a "Disruptive Innovator"? Read the IDC MarketScape report for an in-depth competitive analysis detailing why their report names Axway a "Leader" and a "Disruptive Innovator" in Worldwide B2B Integration Gateway Software. IDC has its finger on the pulse of where B2B gateway technology is (or should be) trending, delivering critical information that helps you not only match but outpace the competition.
Learn more