Governing the flow of data to enable digital business.
Digital Business is here – are you ready?
LEARN MORE
Over 11,000 companies rely on Axway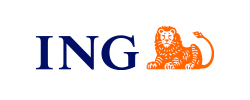 Join us to discover Axways's new suite dedicated to IT Productions teams
The Info-Tech Research Group Vendor Landscape report ranks companies by their ability to offer solutions that meet best practices for managed file transfer. It's a must-read guide for any enterprise looking to enhance business integration and file sharing capabilities. See how Axway stacks up.
Read the Report
Axway has been named a Leader in the Gartner Magic Quadrant for Application Services Governance for the second consecutive time. If you're looking for successful digital business strategies in A2A and B2B data integration, this is important news.
Read the Report