Governing the flow of data to enable digital business.
Digital Business is here – are you ready?
LEARN MORE
Over 11,000 companies rely on Axway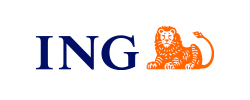 Join Axway at the premier enterprise architecture event attracting senior enterprise architects, strategists, systems analysts and IT innovation teams year after year.
Last month we attended the HIMSS 15 Annual Conference in Chicago where providers, practitioners and other health care professionals convened to discuss the latest in health IT. With topics ranging from the secure transfer of healthcare data to standards-based interoperability, attendees from healthcare organizations around the world shared how health IT can improve patient outcomes and drive new organizational efficiencies.
Read more