Governing the flow of data to enable digital business.
Digital Business is here – are you ready?
LEARN MORE
Over 11,000 companies rely on Axway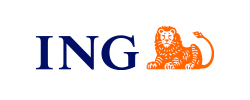 Axway is the silver partner for IDC CIO Summit 2015 in Singapore. Join us at the Executive Networking Table - Innovation journey to discuss with Stephane Castellani, API Management Solution Director, on Internet of Things and hear the different use cases.
Axway's Mark O'Neill presented case studies on APIs and how businesses can successfully implement APIs; FierceFinanceIT published a piece on HSBC's payment process failure, which included a quote from Clay Cowdery on the Finextra study; CIO highlighted how the cloud can simplify data integration; IT Business Edge presented five recommendations on securing the Internet of Things; InformationWeek discussed the role employees have when it comes to a true digital organization.
Read more
When organizations make the choice to put a digital platform in place, a discussion on Microservices is never far behind. By putting a Microservices layer in place, an organization creates the springboard to launch into the digital future, whether that involves apps, rich Web clients, or IoT devices such as in-store beacons. Individual Microservices, or orchestrated groups of Microservices, serve as the foundation for this innovation.
Read more