Governing the flow of data to enable digital business.
Digital Business is here – are you ready?
LEARN MORE
Over 11,000 companies rely on Axway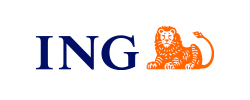 Wednesday, 26 August, 9 am Central European / 3 pm Singapore + Chinese Standard Time
In our previous posts on the digital business imperative, we discussed why digital is at the top of business agendas and what digital business transformation entails, as well as how IT can deliver the infrastructure that enables a digital business model.
Read more
Forbes covered a report from Evans Data Corporation on the Internet of Things; ZDNet highlighted a study by Seagate Technology, pointing out that the IoT will generate more than 20 trillion gigabytes of data by 2025; Forbes explored nine new predictions and assessments on the IoT; IT Business Edge published a piece on five ways businesses can address data management issues.
Read more