Governing the flow of data to enable digital business.
Digital Business is here – are you ready?
LEARN MORE
Over 11,000 companies rely on Axway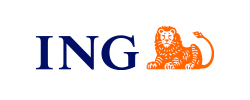 Axway Connections is our annual rendezvous for sharing the most powerful customer stories, discussing innovative approaches to stay ahead of your competition and engage with industry peers and experts on emerging market trends that may soon impact your business.
Axway has been named a Leader in the Gartner Magic Quadrant for Application Services Governance for the second consecutive time. If you're looking for successful digital business strategies in A2A and B2B data integration, this is important news.
Learn more
Now more than ever it's important to learn best practices from the experts. In an increasingly digitally driven economy, the need for innovation and optimal business performance has never been greater. Axway Connections features industry experts highlighting emerging market trends that may soon impact your organization and your industry.
Learn more