Governing the flow of data to enable digital business.
Digital Business is here – are you ready?
LEARN MORE
Over 11,000 companies rely on Axway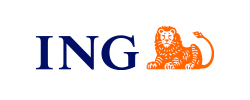 Axway is the silver partner for IDC CIO Summit 2015 in Singapore. Join us at the Executive Networking Table - Innovation journey to discuss with Stephane Castellani, API Management Solution Director, on Internet of Things and hear the different use cases.
Axway and SmartBear recently announced integration between Axway 5 Suite for API Management, and SmartBear Ready! API, which helps perform and automate functional, load, performance testing, and even monitor service performance levels.  But why was it so important?  The reason is that without testing automation, you can't govern the DevOps process.
Read more
Connecting SOA To The Cloud highlighted Axway API Gateway as a beneficial tool to use as an Identity Bridge; Diginomica reported on key trends driving digital transformation; eWEEK discussed the security risks associated with the Internet of Things opening new doors for cyber-attacks; InformationWeek published a piece on 10 ways to get the most from real-time analytics.
Read more