Governing the flow of data to enable digital business.
Digital Business is here – are you ready?
LEARN MORE
Over 11,000 companies rely on Axway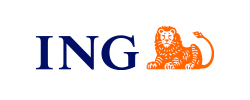 Join Axway at the premier enterprise architecture event attracting senior enterprise architects, strategists, systems analysts and IT innovation teams year after year.
Axway's Mark O'Neill discussed Gartner's Anne Thomas' talk on Service Control Gateway and related it to API Gateway; SupplyChain24/7 pointed out Axway 5 Suite and how it can help businesses leverage their data to grow within a digital economy; Enterprise Irregulars noted three guidelines for businesses to bridge the digital business gap; ProgrammableWeb divulged NASA's launch of its API portal; CMSWire examined the court case of Oracle vs. Google on open API copyright laws.
Read more