Governing the flow of data to enable digital business.
Digital Business is here – are you ready?
LEARN MORE
Over 11,000 companies rely on Axway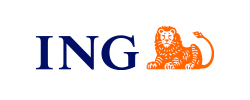 Join Axway at DoDIIS 2015 for three full days of plenary sessions and breakouts covering topics such as Innovation, Data & Mission Integration, Cybersecurity and more.
The Info-Tech Research Group Vendor Landscape report ranks companies by their ability to offer solutions that meet best practices for managed file transfer. It's a must-read guide for any enterprise looking to enhance business integration and file sharing capabilities. See how Axway stacks up.
Read the Report
Digital is how business is run – connecting ecosystems, driving innovation and improving the customer experience – and it demands a strategic change in both IT and the business overall. To deliver fluid, always-on digital services, organizations need to re-think business architecture and processes, including underlying communication flows between the business, legacy IT, and emerging technologies.
Read the White Paper