Powerful integrations, lightweight footprint
API Builder is the superglue for connecting your different systems and architectures – on-premises or in the cloud. Combining a framework for creating your own hosted APIs with flexible connectors for all kinds of systems, you can extract, model, transform, and optimize data in minutes.
Build perfect APIs in minutes with a low-code/no-code interface and a powerful flow engine
Create custom, reusable connectors to unlock any data source
Simplify complex services with visual orchestration, and deliver data to any app client
Deploy and scale your integrations gracefully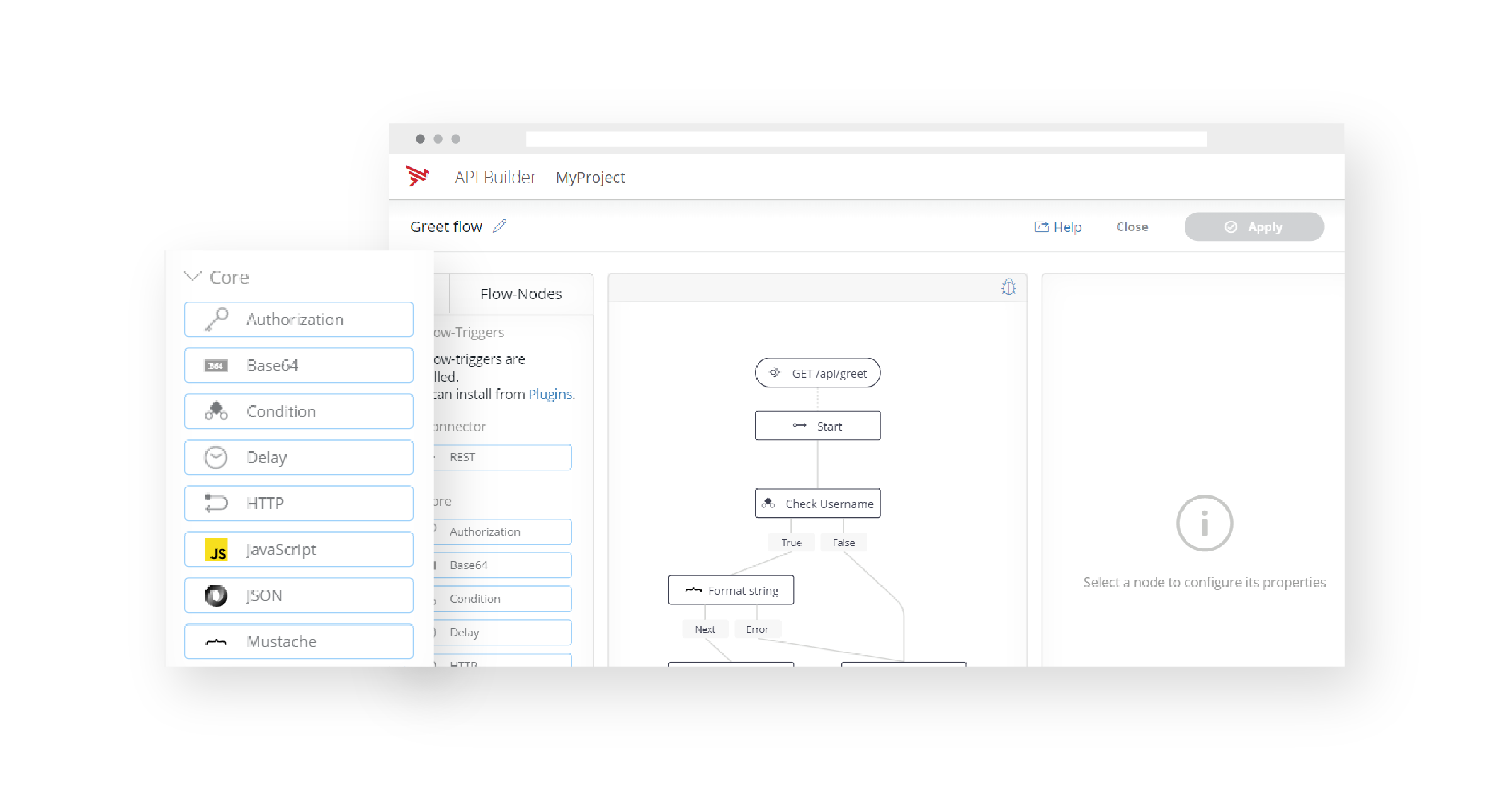 Start with the API or the data
Start by building your API with an OpenAPI Specification or start with a data source and generate your API in seconds
Extract, model, transform, and optimize data for any app client — whether native or web — in just minutes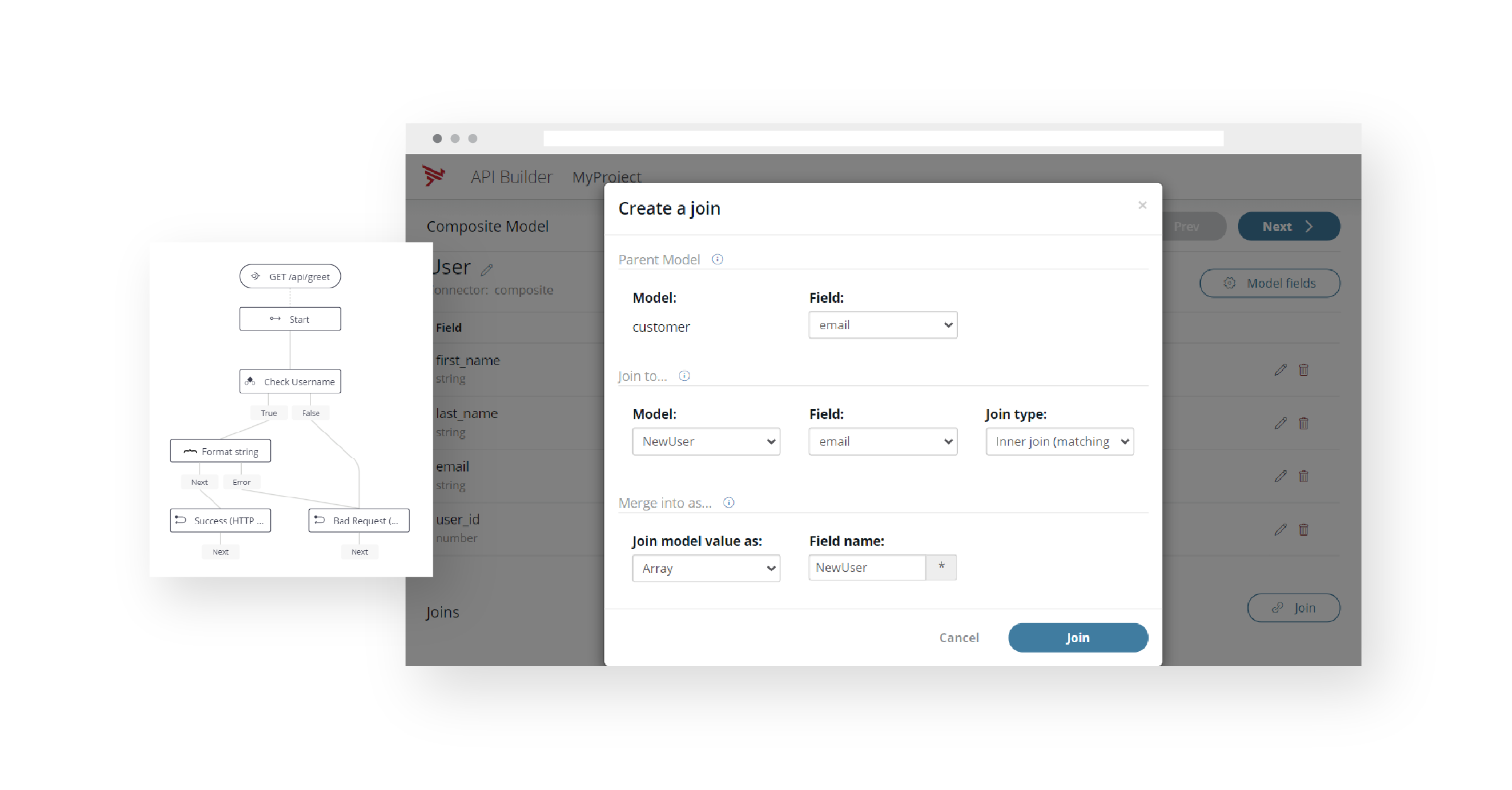 Use prebuilt connectors or create your own
Realize productivity faster by choosing from a stock of prebuilt connectors or easily creating custom reusable connectors
Get the speed, flexibility, and power you need to create APIs using your existing environment, while taking up a small footprint on your API architecture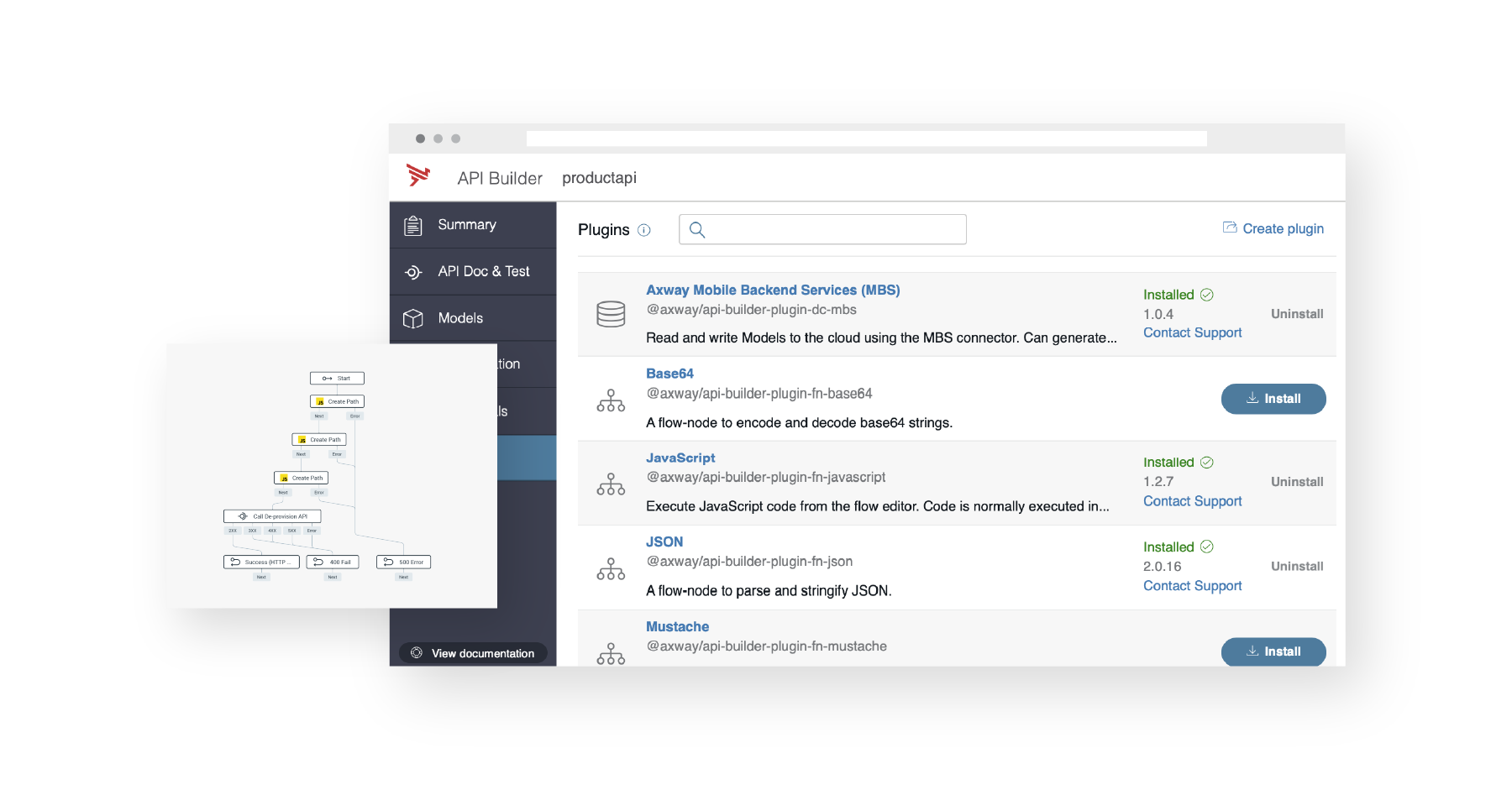 Microservice-friendly. Connect any architecture.
Create a dynamic service mesh with APIs at the right granularity to unlock data in your organization and deliver new business value. Connect with:
Databases
REST and non-REST APIs
Event driven architectures powered by Kafka, Solace, or Amplify Streams
Cloud applications
Our SDK lets you create plugins quickly and easily for more customization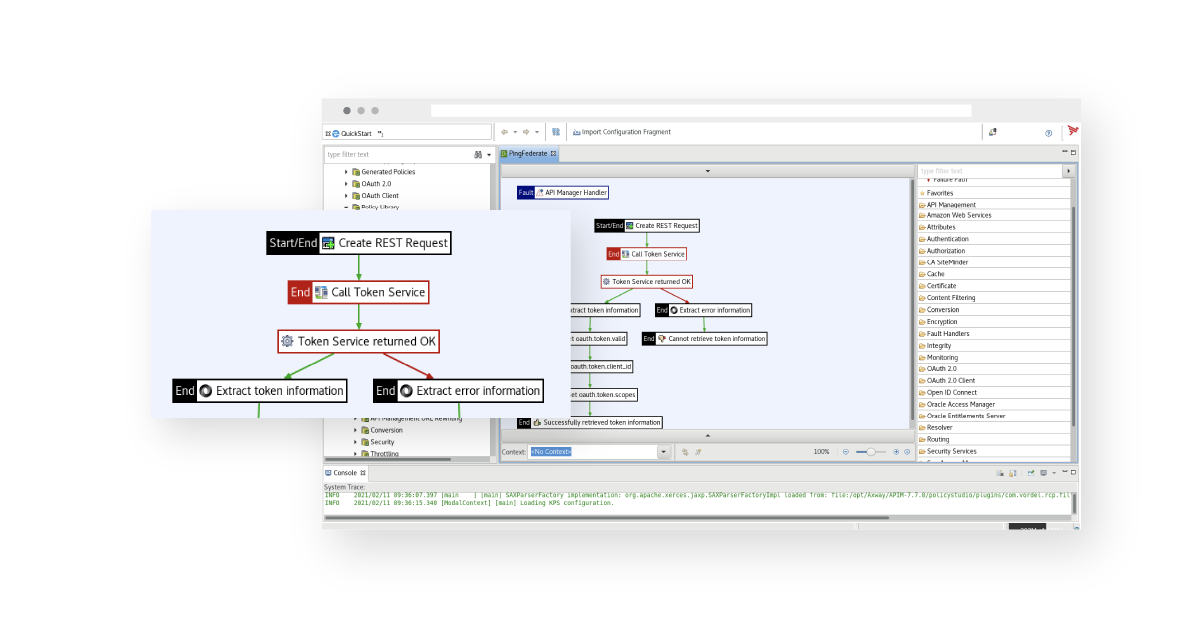 Deploy and scale your integrations gracefully
Each integration runs in its own container that scales as wide as you want and can be deployed on-premises or in the cloud.
Amplify simplifies publishing APIs and microservices to a cloud container environment, without downtime for upgrading.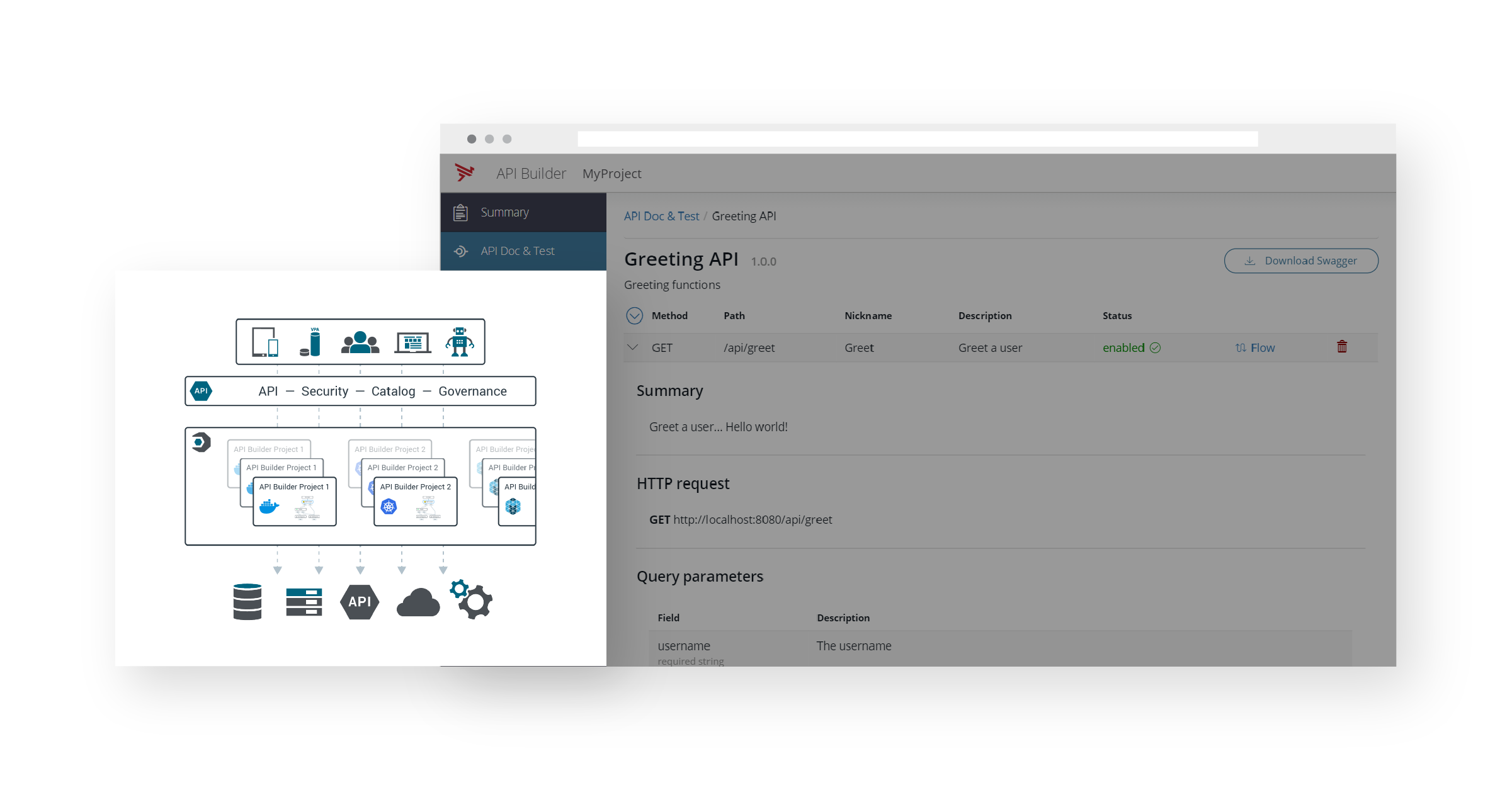 Connect any endpoint
Read and write data to and from an external or on-premises data source with API Builder Connectors
Standardize your data
Provide a simple, efficient interface for clients' applications to access data using standardized data models
Build flows visually
Implement the business logic of your API in a visual, low-code/low-code way using API Builder's Flow Editor
Process data on the fly
Optionally pre- or post-process your data to meet your applications' exact needs with API Builder Blocks
Flying into the future with Amplify API Builder
Learn more about building APIs