Automated discovery for a complete picture
Your API landscape is not static. New APIs, versions, microservices, and event processes are added all the time. Amplify discovery agents  automatically updates your unified catalog of API assets – including repositories like GitHub and Bitbucket – while automating discovery of those assets as well.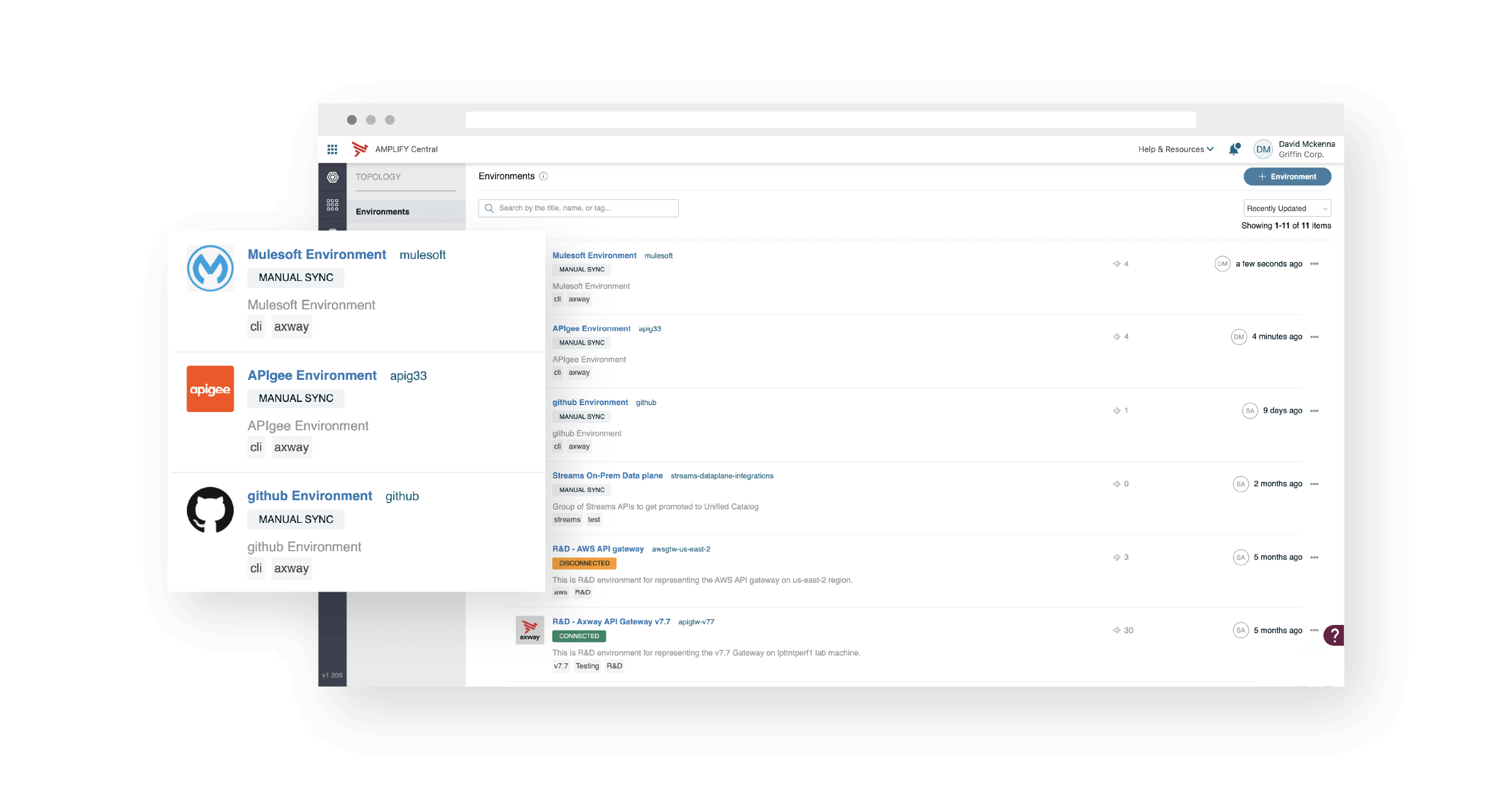 Traceability for centralized reporting
Amplify traceability agents report and monitor the performance of production APIs wherever they're hosted, without interfering with the call of the API. This lets you keep your existing data planes while benefiting from a central management plane.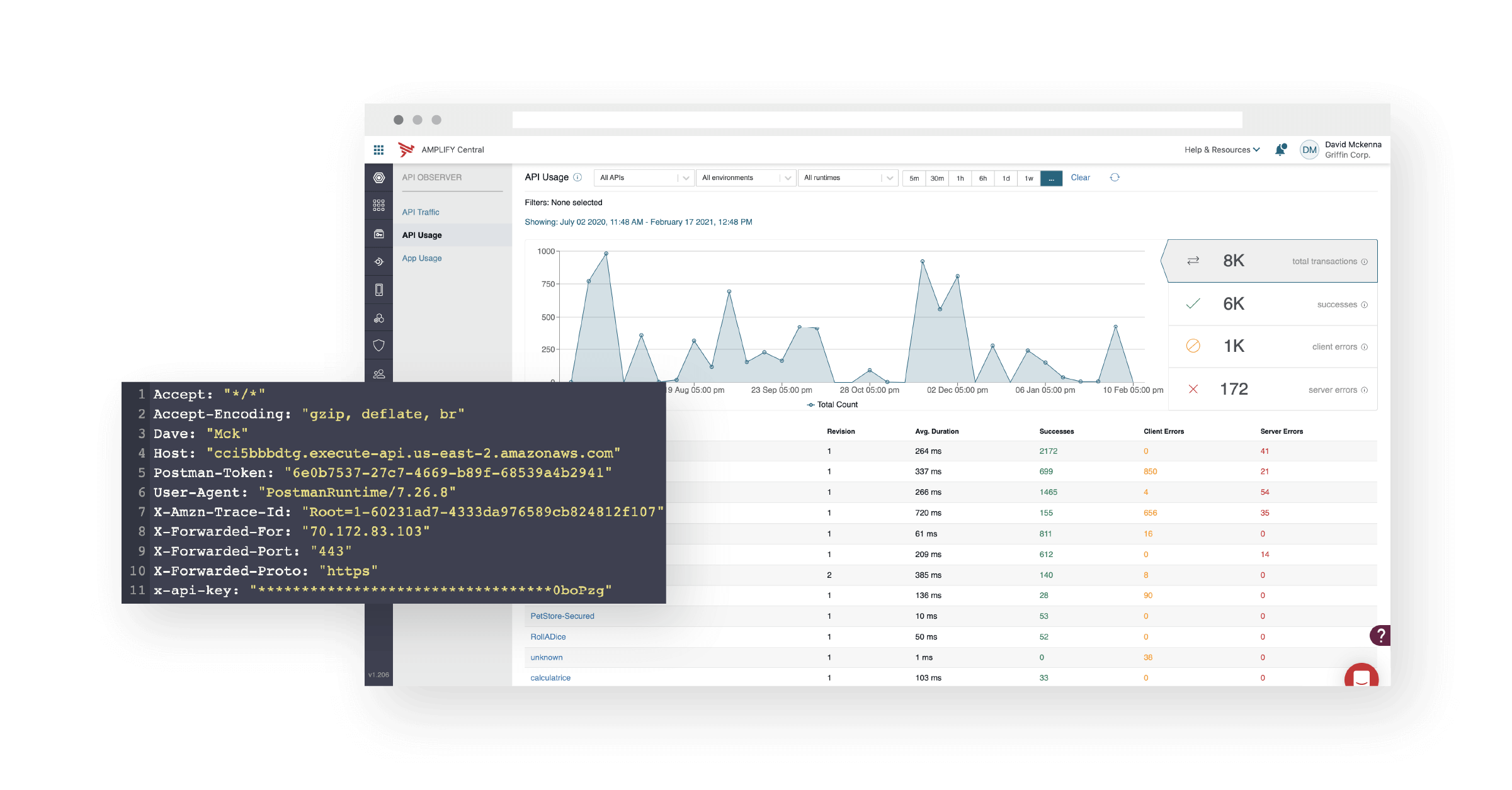 SDK for supporting those custom bits
Axway supports a Software Development Kit for you or a partner to create custom agents. Whether you have a heritage system that needs to be connected, or a new tool in the future, you are not locked in.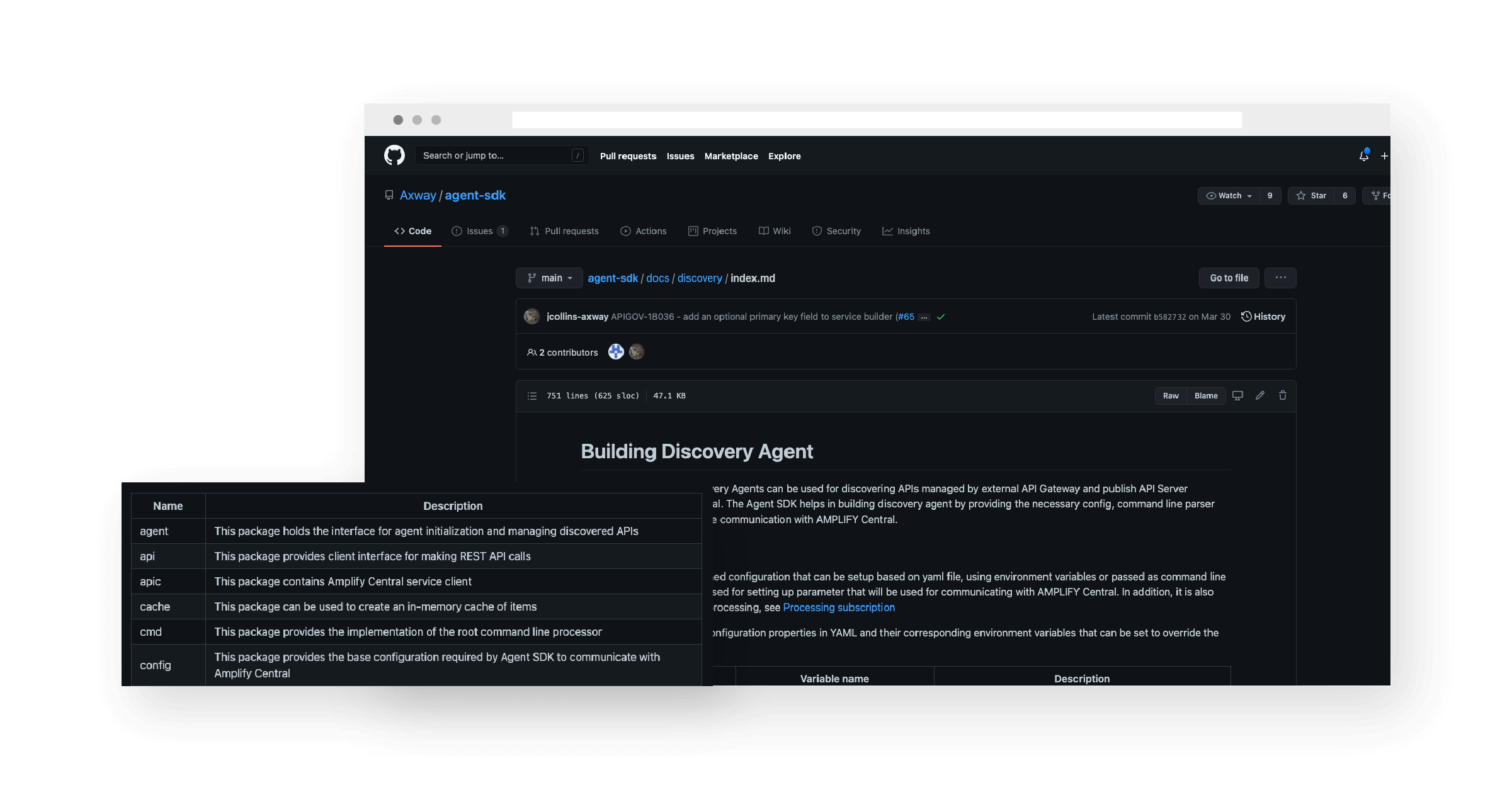 Customers succeeding with Amplify Agents
NOV removed the bottleneck of routing all API projects through a single corporate team while maintaining full visibility, governance, and control over the new API services they are building
With the Amplify Catalog and agents, BNP Paribas immediately recognized the solution would offer the insights needed to kick monetization initiatives into high gear