Axway TradeSync Integration Manager (TSIM)
Streamline complex production and delivery processes for maximum flexibility, efficiency and quality
Axway TSIM is a pre-configured business-to-business (B2B) solution that enables you to integrate, control, and monitor internal and external processes, from start to finish, across your global automotive supply chain. Based on an open platform augmented with industry-specific processes, workflows, and specialized services, it serves as a central communication and transaction hub within your enterprise and for your entire trading community.
Available as licensed software and as a Cloud Managed Service, Axway TSIM can help you speed time to market; integrate new processes, business units and acquisitions; and adhere to current and future B2B communication standards and OEM and government mandates.
Axway TSIM Key Capabilities
Improve collaboration, communication and efficiency for activities that involve interrelated business partners
Tight multi-enterprise integration means you can:
Integrate order processing, delivery, invoicing, and payments into your collaborative process chain at all levels, from OEMs to 1st-tier suppliers to auto dealerships to government agencies 

Replace manual, paper-based routines (such as invoicing and customs form submissions) with electronic processes that improve efficiency and quality while reducing risk

Enable faster data flow and throughput, making it easier to meet tight SLAs and customer demands

Improve inventory management practices and respond faster to changing market demands
Speed time to market with a flexible open architecture and industry-specific processes, workflows, and specialized services
Axway TSIM is based on a flexible architecture that lets you select the integration functionality you need now, while making it easy and straightforward to add new capabilities in the future.
Use pre-configured scenarios with connectivity (via OFTP, OFTP2, FTP, etc.), transformation, interchange, and back-end integration functionality to quickly integrate new processes, business units, or acquisitions

Support all current communication protocols, data formats, and security standards, as well as legacy systems

Implement an OFTP2 deployment that leverages your current Internet connections

Effectively eliminate incompatible applications and consolidate isolated systems to improve efficiency in daily operations and the quality of data available for analysis 

Add easy-to-use components for a variety of functions, including graphical mapping of processes, configuration of entire workflows, and secure exchange of data with electronic signatures
Establish end-to-end governance and process visibility
Gain end-to-end visibility into business processes in all areas of your supply chain for tighter control, and better, faster decision making

Use pre-configured process monitoring dashboards to aggregate process data in near real-time

Maintain compliance with current and emerging government mandates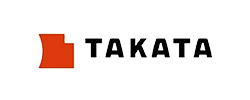 Supporting Resources
B2B e-commerce portal powered by APIs streamline processes and generates new sales

Enabling more than 1.5 million transactions between suppliers and customers every month

Connecting over 2,800 suppliers worldwide and moving more than 18,000 transactions a day for 5,000 global partners
Benefit with new innovative revenue streams and a competitive advantage

Transforming into a digital enterprise is not enough – enterprises must focus on building the ultimate customer experience to compete. Cloud services and API-Led integrations are key. View this on demand Webinar to learn more.

Axway solutions for end-to-end visibility and ecosystem engagement reinforce enterprise innovation and growth