Federal Healthcare
Securely integrate, exchange and manage health data to fuel digital innovation and improve outcomes.
From modernizing legacy systems to enabling cloud, mobile, and IoT technology adoption, federal government agencies must keep pace with digital health innovation, while ensuring the right security is in place to protect health data exchange across a broad ecosystem of public and private sector organizations. To serve diverse audiences, federal agencies need an array of data-exchange mechanisms to enable seamless, secure exchange of health data across diverse systems, spanning disparate architectural paradigms.
Unlock data with API-powered, FHIR-enabled solutions to create a patient experience that promotes better outcomes.
Providing controlled, real-time access to health information is crucial to engaging patients, supporting Blue Button initiatives and meeting meaningful use Stage 3 requirements to support value-based care. Axway helps you unlock patient data from legacy EHR systems and securely share it across any system, application or device. With our FHIR-enabled API-powered solutions, you can build, deliver and manage data-rich mobile experiences that serve patients anywhere and anytime, leading to increased patient satisfaction and retention, as well as improved outcomes. By securely exposing and managing FHIR APIs, you can overcome interoperability challenges and accelerate time-to-market for new mobile patient services and experiences.
Drive digital health innovation to meet the needs of today's connected patient
Equipped with smartphones, tablets, and wearable devices, today's connected patients want to engage digitally—anytime and anywhere—to manage every aspect of their health. APIs are tightly linked with mobile and IoT initiatives because they allow you to securely expose connected devices to your patient population, as well as systems and applications in your IT infrastructure. These digital initiatives require data to securely flow from devices to the cloud, from the cloud to your back-end systems and from users back to their devices—all enabled by APIs. Axway helps govern this flow of data with the security needed to protect sensitive information and the performance required to support connected health initiatives.
Secure your data, share your data — without compromises
Healthcare leaders' key initiatives across patient engagement, population health management and care coordination are rooted in the ability to share data across any system, application and device. Axway helps federal healthcare agencies overcome interoperability challenges, while meeting heightened security requirements. We help you meet the demands of patients and partner agencies by creating a digital bridge across disparate systems and enabling secure exposure of data on any system, application or device to ensure program success and improve health outcomes.
Supporting Resources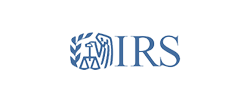 Read success story
For an airline that wants to expand business to and from Asia, APIs are the only way to go

How Axway digital certificates safeguard information and protect infrastructure

How the electronic exchange of border documents puts ASEAN trade into high gear
Results help enterprise architects choose the right operational intelligence for B2B integration vendor

How airlines can lift competitiveness and revenue in the connected age

Customer will gravitate to the best shopping experience possible