The tools for open banking success
Enable broad integration across your financial ecosystem to innovate more streamlined and adaptable banking products.
Next-generation developer portal
A new kind of developer portal – Amplify Enterprise Marketplace – makes it easier for internal and external developers to find and adopt your APIs
Standards-based API products
APIs built to common open banking standards such as Brazil Open Banking and Financial Data Exchange (FDX) ensure compliance with all regional regulations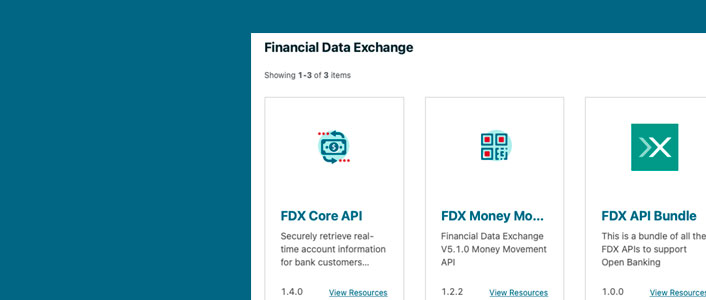 Universal API management platform
Develop and govern open banking APIs across multiple integration patterns, cloud and hybrid environments, and vendor gateways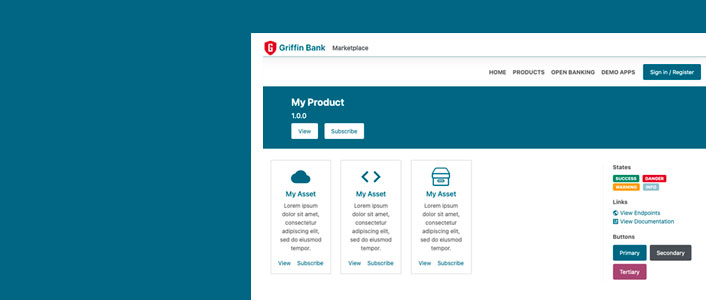 Find new customers
by creating a financial services ecosystem of third parties​
Realize revenue and ROI faster
by providing pre-built APIs to open banking standards such as FDX and Open Banking Brazil
Reduce security risk
with integrated API security including FAPI​ and Open Banking Security Frameworks
Accelerate project delivery time to market
and the need for trial-and-error long research project with a pre-integrated consent management function
Stay in front of the competition
by reaching new customers through expanding ecosystem of TPPs and fintechs
Eliminate screen scraping
by connecting with fintechs via a common standard API​
Leading German bank enables truly customer-centric services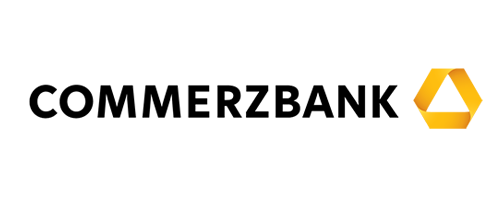 "From the very beginning, Axway has been a true strategic partner to Commerzbank. We know we can count on Axway to help us build and refine a new generation of customer-centric services."
Christoph Berenzen, Head of API & Open Banking, Commerzbank
Watch the Video
Amplify Open Banking capabilities are helping customers around the world
What is open banking and why is it important?
Open banking integration enables banks and institutions to securely share financial information with fintechs and other third-party providers (TPPs) through standardized APIs.
This API-fueled financial ecosystem controls consumers' financial data, leading to better money management across multiple providers.
The open banking integration process typically involves the following:
Banks and financial institutions implement open banking solutions which involve creating and maintaining APIs that adhere to open banking standards for that country or region.
Fintechs and Third-party-providers (TPPs) develop applications and services using these APIs with the customer's explicit consent.
Secure and controlled data sharing facilitated by secure APIs between the bank and TPPs, to improve customer experiences and create new business services.
Open banking integrations allow you to access customer data securely without screen scraping.
An open banking ecosystem includes the network of banks, financial institutions, fintech companies, third-party providers (TPPs), regulators, and customers using open banking services.
This ecosystem accelerates growth by fostering adoption, innovation, competition, and improved customer experiences through secure data sharing and standardized APIs.
Personal financial management (PFM) is an example of an open banking solution. PFM apps, powered by open banking APIs, allow users to aggregate their financial information from multiple banks and financial institutions in a user-friendly platform.
These apps help users track spending, set budgets, monitor account balances, and analyze financial habits. PFM apps provide users with a comprehensive and unified view of their finances by securely accessing the necessary data from various financial institutions.
An open banking strategy is essential for several reasons. Open banking fosters the development of innovative and personalized financial products and services that cater to customers' specific needs.
Banks and financial institutions can leverage Axway open banking to create new business services that enhance their offerings and generate additional revenue streams.
Open banking helps banks and financial institutions tap into the emerging world of embedded finance, driving growth and expanding their market reach. Axway's Amplify Open Banking accelerates the adoption of open banking. Find the right business case to start your open banking journey.
Amplify Open Banking resources
Contact