Intelligence Community
Axway connects data to critical applications, helping the Intelligence Community carry out missions around the world.
Technology makes it easier than ever to collect and evaluate intelligence that can reduce the risk of potential threats to the U.S. and the safety of citizens. To share classified or sensitive information across the globe in real time, the Intelligence Community (IC) needs robust, secure digital information exchanges. IC members must comply with rigorous government guidelines, certifications and accreditations, while also allowing the community to rapidly gather, share and analyze intelligence for mission success.
Axway can help.
The bottom line is that you need to securely get the right information in the right hands at the right time. Axway solutions provide the governance, security, authentication and access-control capabilities required to securely exchange sensitive and classified information. And data is always protected, regardless of how it travels — via messages, emails or file transfers. Advanced analytics let you integrate, monitor and analyze data flows with real-time visibility and operational intelligence to prevent issues and reduce risks.
Supporting Resources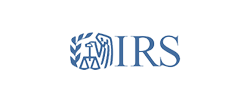 Read success story
Axway API Management is key to powering Engie Group's digital transformation.

Allianz finds a gateway to future innovation using Axway's API Management platform

For an airline that wants to expand business to and from Asia, APIs are the only way to go
We are the only cloud-solution that offers storage choice for files and data – on-premises, private or public cloud.

Work better with next-generation files shares for a modern workplace

Gain the freedom to modernize and securely meet government compliance.