Civilian Agencies
Use secure digital connections to modernize operations.
Fast, seamless, and secure connections drive mission success, whether agencies are sharing critical data with field workers, protecting sensitive transactions, or analyzing mobile applications and web-services experiences. The transition to digital workflows improves operational agility and performance, protects critical government assets, and reduces costs. At the same time, IT has to rapidly develop and deliver new digital services and integrate, secure, and manage the datapowering those services.
Axway can help.
You can best protect data with a comprehensive approach to governing and securing information exchange. Regardless of how you exchange data—via messages, emails, files, mobile applications, or web services—Axway helps integrate, secure, share, manage, and measure all data for streamlined digital interactions.
With Axway solutions, your agency can enhance security, integrate and exchange all types of data, and streamline application development for rapid mission impact. Advanced monitoring capabilities and analytics govern data and provide insight for improved services and value. The right stakeholders can seamlessly access the right data and applications, while complying with mandates and policies like FISMA, HSPD-12, the Open Government Initiative, and NIST 800-53. You can speed deployment of services, integrate and manage mobile applications with back-end systems, monitor service usage and end-user experiences, and collect data to inform decisions and foster collaboration.
Axway's civilian government solutions can be deployed on premises or in the cloud. See more about Axway cloud services through our FedRAMP-certified CSP (AWS, Microsoft) at https://www.axway.com/en/casestudy/internal-revenue-service.
Supporting Resources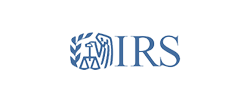 Read success story
For an airline that wants to expand business to and from Asia, APIs are the only way to go

How Axway digital certificates safeguard information and protect infrastructure

How the electronic exchange of border documents puts ASEAN trade into high gear
Results help enterprise architects choose the right operational intelligence for B2B integration vendor

How airlines can lift competitiveness and revenue in the connected age

Customer will gravitate to the best shopping experience possible