Axway Transfer CFT
Deploy a state-of-the art Application-to-Application MFT solution across multiple sites
Need a better A2A MFT solution for your large, multi-site enterprise?
Let's talk.
Your email will not be shared or sold to a third party. Axway respects your privacy.
As your business processes become more complex and interdependent, you need a more efficient and secure way to move data between diverse systems, applications and sites.
Axway Transfer CFT is an enterprise-ready file transfer controller designed for large deployments. You can implement Transfer CFT on a massive scale to provide the same quality of service and a uniform interface to users and applications throughout the enterprise — regardless of the underlying platforms and with minimal impact on your existing applications. Economies of scale reduce the design, deployment and operations costs for the file flows that drive your critical multi-site business processes.
Axway Transfer CFT Key Capabilities
Integrate with any IT environment to meet changing business requirements
Axway Transfer CFT simplifies FTP replacement and handles legacy heterogeneity across more than 20 different platforms, including Windows, UNIX and Linux, mainframes and the iSeries.
For applications that naturally produce and consume files as a means of integration, Transfer CFT provides the most effective path to compliance and an event-driven, service-based integration pattern.
Transfer CFT also complements and integrates with messaging, ESB and other integration technologies and includes native web-services, Java, C, Cobol and platform-relevant scripting for integration.
Transfer CFT can be used in push or pull mode and provides a unique broadcast/collect capability to quickly address any interaction pattern you may have.
To ensure reliability and integrity when sharing files between applications using a common storage (NAS/SAN) Transfer, CFT controls the interaction and verifies that data is actually available before an application attempts to use it.
Secure sensitive data with multiple layers of protection
SSL-secured connections ensure the authentication of controllers, as well as the integrity and confidentiality of exchanged data
Security pre-processing allows users to encrypt, digitally sign and scan messages for viruses prior to sending
Define policies to encrypt and decrypt data at rest using S/MIME, CMS and/or PGP
The lifecycle of the associated certificate is automatically managed by Axway Central Governance
Non-repudiation capabilities include built-in cryptographic file integrity testing, user authentication, encrypted transfer and storage, and a centralized audit trail
Access rights are granted and managed for logical objects, so the administrator of a server is not, by default, authorized to touch exchanged files. Identities and access rights are managed by Axway Central Governance
Complete audit trails document when, where and by whom files are accessed
A DMZ proxy protects data and networks while enabling critical file-transfer services that must cross firewalls at multiple sites
Improve visibility and auditability
All stakeholders need full visibility into the status of file transfers that drive processes and initiatives across multiple lines of business.
Axway Transfer CFT logs all activities related to a file flow and the health of the node, and publishes them to Axway Central Governance. Authorized Central Governance users can user interactive dashboards to view the current state of transfers and event-based information and receive multi-channel alerts when a problem occurs (including non-events), and quickly act to remedy transfer issues. Powerful audit features provide highly detailed information on transfer histories based on the different ways Transfer CFT is used and the associated data flows.
Ensure reliability, availability and performance
Utilize multi-node (active/active) clustering to load-balance and secure groups of servers hosting Transfer CFT nodes. High availability and horizontal scalability virtually eliminate downtime, improve quality of service, and help sustain private cloud architectures
Employ the File Transfer Acceleration option to avoid the fines, botched production schedules and added interest payments that come with missed delivery times and SLAs
Configure connection retries, checkpoint/restart, and backup paths to optimize use of your IT resources and infrastructure and minimize labor-intensive, break-and-fix procedures
Use other advanced features (including logical naming, store-and-forward file routing, broadcasting, priority planning and file compression) as appropriate to further boost reliability, availability and performance
Meet SLAs and improve responsiveness
Meet SLAs by establishing priority for some files over others to optimize speed and control network bandwidth for incoming and outgoing data based on the type of partner, time, nature of the transfer and more.
Axway Transfer CFT's unique pre- and post- processing framework manages the delegation of tasks to the file transfer service and lets you add functions to file transfers with complete traceability and control of the entire interaction.
Just-in-time file/data processing with either an event-oriented approach to processing or a conventional, schedule-based approach means file data is processed as soon as the event occurs, eliminating all latencies and providing fast STP.
Centralize and scale governance as your needs grow
Transfer CFT integrates with Axway Central Governance to dramatically increase the reactivity and efficiency of the staff managing each step of the file-flow lifecycle — regardless of how much your organization grows.
All deployed CFT instances automatically self-register into Central Governance, and can be grouped by country, division and more. Configurations, policies, certificates and access rights associated with A2A file flows are deployed, managed, monitored from a central point, and all information is automatically collected and updated in a central repository.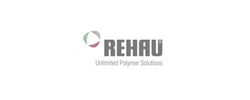 Supporting Resources
Discover why British Telecom chose Axway to solve its "number one operational headache"

Digitalizing and automating the transfer of high-volume print payloads to enable a zero-touch business process

Carrying out 18 million monthly transactions with a value of €9 billion
Is your supply chain ready for digital business?

How to become a customer-focused, omnipresent digital force in the marketplace

Making digital business a reality across every channel and any device