Axway Sentinel
Discover, monitor, report on and analyze data flows across your entire business ecosystem, not just Axway systems
Axway Sentinel delivers the real-time visibility that enables IT managers to manage SLAs, ensure regulatory compliance and avoid losses and penalties that can run into the hundreds of millions of dollars.
Sentinel is event-driven, and has the ability to correlate events from both Axway and third-party applications and systems. Sentinel enables you to easily create intuitive dashboards that can be displayed as a web page or on a mobile device, giving your business managers and IT staff clear visibility into all data flows — including file transfers, B2B transactions, web services and APIs — in one central location.
Axway Sentinel Key Capabilities
Manage SLAs with customizable, real-time web and mobile dashboards
Axway Sentinel is designed to monitor and report on transactions and events in real time, reducing your problem-resolution time and expense by as much as 80%. The ability to view data flows in the context of the business process lifecycle — from purchase order to invoice to payment — delivers proactive visibility that enables you to:
More accurately spot, anticipate, manage and resolve issues before they negatively impact SLAs

Identify trends and opportunities more quickly with real-time visibility into transactions and events

Improve governance with a centralized, global view of your data flows and associated IT operations

Reduce the blocking of business-critical data flows
Provide the business with on-demand reporting
Sentinel's powerful correlation engine and intuitive dashboards enable you to capture and monitor global events in real time. 
By monitoring and correlating data before it lands in back-end systems, your organization can dramatically reduce decision-making time and take action while a transaction is still in progress.
Because Sentinel tracks data flows at the transactional and business level, it is able to display events and processes in the context each user needs. For example, Sentinel can provide analytics to optimize order-to-cash processes, ensure on-time product delivery and fulfillment of SLAs, and measure the impact of promotions in real time.
Sentinel can deliver on-demand or scheduled reports (PDF or XLS) via email.
Establish true interoperability within your infrastructure and with your trading partners
Sentinel's open, service-oriented architecture provides the flexibility, interoperability and usability you need to:
View real-time visual representations of data-flow health through customized dashboards 

Provide capabilities to IT managers and partners using an intuitive HTML5 interface 

Offer on-the-fly customizable dashboards 

Collaborate to address issues highlighted on a dashboard 

Aggregate data from multiple sources and merge data in memory for additional performance 
Improve responsiveness and drive regulatory compliance
Axway Sentinel delivers a single, global view of IT and business processes that can help you:
Improve responsiveness to customer and partner requests 

Support internal teams and external trading partners with self-diagnostic tools 

Extend data-flow visibility and analytics capabilities to customers and partners and address transparency requirements on SLAs 

Drive regulatory compliance through increased control of data flow and the ability to capture system changes as audit events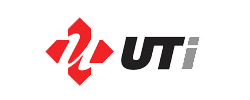 Supporting Resources
Making pension contributions and payouts pay off

Automating and optimizing business processes to reduce the workload for monthly accounting closings by 80%

Inbox or mailbox, Swiss Post now delivers
Benefit with new innovative revenue streams and a competitive advantage

Transforming into a digital enterprise is not enough – enterprises must focus on building the ultimate customer experience to compete. Cloud services and API-Led integrations are key. View this on demand Webinar to learn more.

An Ovum White Paper