B2BI: Secure Document Exchange
Looking for a faster, easier, cheaper way to connect your business with your trading community?
Axway B2Bi is an advanced B2B gateway solution for establishing connections and managing information flows between your internal applications and your B2B community — on premise or in the cloud.
B2Bi provides the visibility you need to find information about business-critical files and messages, and the analytics you need to be proactive, react to exceptions, and improve your overall business processes and SLAs.
Axway B2Bi can replace or consolidate existing B2B and EDI systems and integrate transactions and processes with Oracle, SAP, Lawson and other business systems — all with easy partner on-boarding, high security and scalability, and built-in system administration.
Axway B2Bi Key Capabilities
Support the new AS4 industry standard for interoperability
AS4 is an interoperability protocol based on open Web services standards. Axway B2Bi is one of the first B2B integration solutions to be certified by Drummond for AS4 compatibility, and provides a single, out-of-the-box solution for:
Guaranteeing interoperability for information exchange with your B2B partners, reducing the complexity, time and IT burden of B2B integration
Retaining existing business and engaging with new customers and partners looking for an AS4-compliant solution
Complying with specific government and industry regulations in your country or region
Supporting asynchronous "pull" data exchange patterns not supported by the current AS2 standard
Simplify, speed and lower the cost of EDI/B2B application integration
Axway B2Bi provides a unique packaged integration approach that supports any type of business application and application integration pattern. With a single solution, you can:
Reduce operating costs and business fragility by consolidating manual data exchanges, unmanaged FTP and existing B2B gateways with a truly reliable B2B gateway
Move away from costly VAN networks and fully leverage the Internet by communicating securely with any certified EDIINT solution
Implement pre-defined integration processes that support a rich variety of EDI and other B2B formats and messaging protocols out of the box, minimizing installation, setup time and costs
Configure a WebEDI portal to trade EDIFACT messages, allowing organizations with varied EDI capabilities to set up and exchange data
Use Managed File Transfer, message brokering and direct application connectivity to reduce application integration costs, leverage existing investments and extend any business application (such as Oracle, SAP, Lawson, and more) for B2B transactions
Guarantee sequential delivery for messages from a single source, ensuring a First In, First Out (FIFO) system
Ensure scalability, high availability and data security
Axway B2Bi provides a scalable and highly available architecture to support your business growth and mission-critical processes.
Real-time, scalable data validation, transformation and routing enable quick data integration regardless of data complexity or volume.
Data-overload and failure-handling capabilities ensure business continuity and minimize the impact of system downtime on business partners
To ensure data security in motion and at rest, Axway B2Bi:
Transparently supports strong security protocols, data integrity checking and guaranteed delivery
Enables full access controls, threat blocking, policy enforcement and DMZ traversal
Support the standards and protocols your partners demand
Rich mediation and B2B connectivity options — including a wide range of B2B messaging protocols and built-in B2B Managed File Transfer — enable you to connect to any partner using any protocol, any format and any application.
This enables you to orchestrate any multi-enterprise business process — such as order-to-cash, procure-to-pay, replenishment, planning and forecasting, transportation and logistics, provider-payers exchanges, and government-to-government exchanges.
Supported protocols and standards include EDIINT AS1, AS2 and AS3, AS4, RosettaNet RNIF, OFTP, and ebXML ebMS. For a complete list, see the product data sheet.
Empower technical and business users with real-time visibility
Axway Sentinel works with Axway B2Bi to provide end-to-end visibility into what is happening between all applications inside your enterprise and your B2B ecosystem, empowering technical and business users with the reactivity they need for smooth B2B operations.

Consolidated real-time and customizable searches into business transactions enable you and your partners to effectively monitor order-to-cash, procurement, invoicing and other multi-enterprise business processes, such as order fulfillment.

IT can monitor server activity and technical issues, and line-of-business managers can view events involved in a business process from beginning to end, and troubleshoot exceptions to ensure SLA compliance.

Detailed audit logging support is built in to optimize dispute resolution processes while simplifying and lowering the cost of compliance with industry and government regulations, such as HITECH/HIPAA, GLBA, PCI, SOX and FISMA.
Enable and manage your entire community quickly and easily
Use flexible pre-configured templates to define communication and document agreements between internal business units and their partners for true "any partner to any partner" exchange deployment.

You can leverage automated provisioning and quickly establish last-mile connections with your trading community using comprehensive Axway endpoints.
Deploy on premise, in the cloud or as a managed service
If your organization has complex regulatory requirements, unpredictable processing loads, or intricate integration needs, you can maintain maximum flexibility by deploying Axway B2Bi in your own data center.

Axway can also host your B2Bi deployment in a private, dedicated environment ensuring compliance with your enterprise security requirements while minimizing hardware requirements.

You can also fully outsource your B2Bi deployment on an advanced virtualized infrastructure with Axway Cloud B2B Managed Service, and let our highly trained B2B integration service experts manage the environment and processes, while giving you the necessary visibility, notifications, alerts and reporting.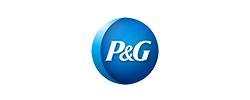 Supporting Resources
How the electronic exchange of border documents puts ASEAN trade into high gear

Axway is a leading solution provider for the healthcare industry.

OneHealthPort discusses role in delivering collaborative integration solutions in healthcare leveraging Axway Cloud Managed Services.
Accelerate partner integration, digital transformation and perfect order fulfillment across the supply chain

Results help enterprise architects choose the right operational intelligence for B2B integration vendor

How airlines can lift competitiveness and revenue in the connected age