Axway Accounting Integration Suite (AI Suite)
Streamline integration between your enterprise applications, accounting systems, general ledgers, and financial reporting systems
Ready to learn more about what Axway Accounting Integration Suite can do for your business?
Let's talk.
Your email will not be shared or sold to a third party. Axway respects your privacy.
Axway Accounting Integration Suite automates and optimizes the transaction collection and posting process between enterprise applications and accounting systems, including multi-GAAP general ledgers, IFRS systems, and financial risk monitoring platforms. It also integrates with all major financial reporting applications.
The rules engine translates every transaction and event generated by your enterprise applications into the appropriate accounting postings in the G/L. AI Suite also provides fast and secure delivery of consolidated accounting data for financial reporting, secure tools for accounting data quality improvement, and easy-to-query audit trails to ensure compliance with reporting requirements including IFRS, Basel II & III, Solvency II and SOX.
Axway AI Suite Key Capabilities
Enable accounting compliance with IFRS 9 – Financial Instruments and prepare for future IFRS changes
IFRS 9 (Financial Instruments) will replace IAS 39 and has a mandatory implementation date of January 1, 2018. This new standard has major ramifications for financial instruments accounting processes because of its requirement for increased convergence with risk information systems. It will also require more granular accounting processing at an individual instrument level.
The three major elements of the IFRS 9 standard are:
A revised classification and measurement approach more linked to the business model and subsequent cash-flow characteristics of financial assets
A forward-looking expected credit loss model (ECL) that impacts the accounting for loan impairments
An improved hedge accounting model
Considered to be one of the largest IASB reforms since the introduction of the IAS norms in the 2000s, IFRS 9 has many functional and IT impacts. On top of these, restating Local GAAP reports to produce IFRS versions is no longer a valid option. This means that companies need to adopt new ways to feed accounting systems with parallel posting methods for different rules to different ledgers (e.g. one for local GAAP, another for IFRS, and possibly other rule sets as well). This is needed to simultaneously process all business events through multiple accounting transformation flows to create the variety of financial statements required for different constituents (e.g. internal management, local GAAP, IFRS, tax, regulatory, etc.).
Leveraging the Axway Accounting Integration multi-GAAP functionalities enables banks, insurance firms and all other companies impacted by IFRS 9 to:
Generate distinct simultaneous postings for both a local GL and an IFRS GL
Create detailed end-to-end audit trails of accounting transactions, including showing how data and results from risk calculation tools have been incorporated into the postings
Explain differences between local GAAP and IFRS account balances for all financial instruments and portfolios
Reconcile business activities and events with their corresponding account balances
In addition, by implementing Axway Accounting Integration for IFRS 9 now, firms will be prepared for much faster and more efficient implementations of inevitable IFRS standards changes in the future. This will be accomplished by removing the accounting and financial functionalities from source business ERP systems and putting them into a central repository for accounting logic (single source of truth), which is much easier to adapt to ongoing changes.
Prepare for FASB Topic 606 and IFRS 15 — Revenue from contracts with customers
The new accounting standard goes into effect in January 2017, and the time to prepare is now.
Axway AI Suite is a scalable enterprise platform designed to solve the kinds of accounting transformation challenges that will come with the need to comply with this new standard. For example, to adapt to changes in the timing and/or amount of revenue recognition, AI Suite can help you:
 Apply the new 5-step process required by the standard to determine when revenue for a given customer contract can be recognized, and how much

Accommodate the inevitable changes to revenue recognition rules without programming requirements

Place revenue recognition standards implementation and rules maintenance in the hands of the accounting and financial functions, not IT

Address the broad range of accounting reconciliation and processing issues the new standard will undoubtedly generate

Ensure ongoing compliance with the accounting standard as your company evolves due to business line expansions, acquisitions, mergers or changes to your business model
Improve accounting agility and efficiency
Axway AI Suite provides a single solution for performing standard data operations and accounting-specific functions, including account balancing, transaction reversals, group account record processing, routing to multiple destinations, and tracked maintenance of accounting ledgers. As a result, you can optimize your accounting information systems for improved performance and standards-based processes, while distributing control of business rules and processes to functional groups.
All Axway AI Suite functions can be adapted and implemented based on the business relationships and products of your specific organization and the architecture of your information systems.
Empower the accounting department with centralized control and ownership of accounting rules
Using the AI Suite Rules Engine multiuser workbench, accountants can easily define and simulate financial rules, including T presentations of double-entry accounting postings. The rules engine supports all currencies and any language.
With centralized, user-friendly rules management, you can:
Replace labor-intensive, spreadsheet-based processes with automated, secure and auditable accounting transformations and G/L integration and postings
Produce and apply time-stamped rules that create audit trails and add transparency to the production of accounts
Quickly update rules and create new business data flows to comply with changes in standards and regulations and enable agile, efficient accounting
Transform business operations data based on current accounting models rather than IT requirements
Axway AI Suite can facilitate change and drive growth while leveraging and optimizing your organization's underlying IT infrastructure and capabilities. You can use it to:
Correlate business applications to the general ledger — easily integrate new processes, products and ERP systems (including Oracle, SAP, JD Edwards, and PeopleSoft) into your accounting systems to simplify mergers and acquisitions and speed time to market for new business offerings
Manage and maintain global accounting schemas that accelerate processing of financial and accounting data — Define a centralized Chart of Accounts and accounting rules, comply with local regulations, enable county-specific supervision, and provide consolidated monitoring
Populate G/L, reporting, and risk systems — Create G/L postings, enable management through sub ledger accounts, meet regulatory requirements (such as Basel III or Solvency II), and populate local and consolidated reporting systems
Integrate multi-GAAP businesses — Meet IFRS requirements, create multi-GAAP postings, guarantee data consistency through a single data source, and reconcile local and other GAAPs
Successfully complete financial audits and simplify regulatory compliance
With support for multiple accounting standards, full audit trails, and high performance for any volume of data, AI Suite is specifically designed to meet the complex regulatory environment for financial data processing and accounting reporting created by:
The legal obligation to maintain documentary evidence of all transactions, as required by International Financial Reporting Standards (IFRS), Basel II & III, Solvency II or the Sarbanes-Oxley Act (SOX)
A sharp increase in financial communications with external stakeholders and constituents (both in volume and in frequency) 
Important new accounting standards that mandate countries around the world to move from local accounting rules to regional and global GAAP standards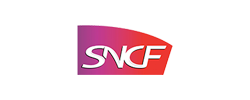 Processing 2.5 billion accounting entries annually

Accelerating accounting and financial operations for large-scale optimization across all business processes

Handling millions to tens of millions of event reports every day
Guest speaker Forrester Research highlights medium-term trends in financial services and summarizes Forrester's "Banking of the Future" vision and required technologies. Co-presenter Axway provides technological and customer insights drawn from deep experience in serving the FSI industry.

6 key criteria to look for in a software platform that will reduce the cost and complexity of compliance

Learn how your business can utilize this powerful integration-software layer to connect business/operational applications and financial information systems