Pharmaceutical giant delivers lifesaving experiences to their customers.
200,000 EDI messages
exchanges with partners processed meeting SLA's with fast turn-around times
40% increase
in employee productivity on mobile team
Faster Delivery
of value-added healthcare services to patients
AmerisourceBergen
AmerisourceBergen's innovative mobile applications support its mission of delivering life-saving medications efficiently, reliably and securely to the patients who need them.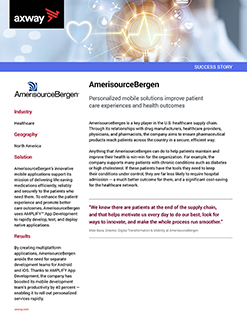 AmerisourceBergen
AmerisourceBergen delivers vital medical products on time with always-on trading partner integration.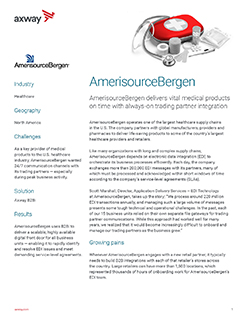 Do you have a story to tell about how you securely connect systems, apps, and people in ways that let you expand the reach of your enterprise to empower your business?