October 16, 2019, 9:00 AM - October 18, 2019, 6:00 PM EST
Atlanta - United States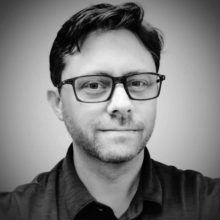 Join Developer Evangelist Brenton House at CONNECT.TECH in Atlanta! He's speaking at not one, but two talks! Here's what you can learn from Brenton:
Help! My cross-platform native app is slow!
You've decided to build a cross-platform native app in order to save development time but does it really require that you to sacrifice the runtime speed of your app? Discover 5 things that could be slowing your app down.
Bring order to your JavaScript API calls 
It's a connected world and everyday your apps need more and more integrations in order to be successful. In this talk, you will see how you can easily share your JavaScript code for API calls between your Node.js, web, and even JavaScript-based mobile apps. With a little creative planning and making use of npm and some popular JavaScript packages, you can bring order to your integrated life!
Register