The company's business lines, organization and business models on the one hand and the regulations and governance needs on the other hand are constantly evolving. In order to adapt, the new financial information system must be able to handle infinite amounts of interactions and data, but it must also be able to free itself from past choices without being locked into present choices.
Evaporation to the Cloud
Accounting and financial software vendors announce the end of support for non-cloud versions.
Reliability, Scalability, Costs
Pay-per-use billing, scalability and reliability of SaaS solutions are tangible benefits of moving to the Cloud.
Digital Transformation
A unique opportunity to transform the finance function so that it can become proactive and closer to the business lines by supporting the company's performance management.
The Finance Department's information system is to become Digitagil
The Finance Information System is under pressure, it is generally old and more often looks more like a dish of spaghetti than a well-organized and efficient system. It lacks agility and does not allow the CFO to respond to the new challenges, in particular the ability to be perceived as a partner valued by the business lines and to be seen as the owner of the company's performance management.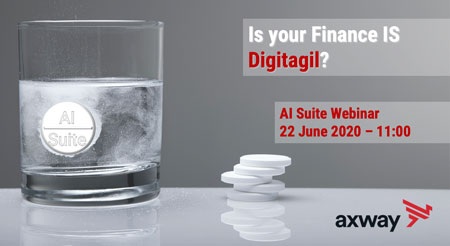 Free up your Finance Information System
Migration of accounting software with or without a change of vendor
Business applications changes
New business models
Rationalization, consolidation of multiple accounting software
New segments for analysis
Change in granularity
Change is a difficult art
Available migration solutions do not meet the needs for change.
A fonctional transformation is necessary ...
Know more
A migration project in 3 distinct phases
Managing the transition
accounting bridge, consolidation needs
New interfaces
and redesign of existing ones
Audit Trail, Controls and Reconciliations